Device-as-a-Service to make life simple? Nope
Still, where's there mystery there's margin and PC vendors need that desperately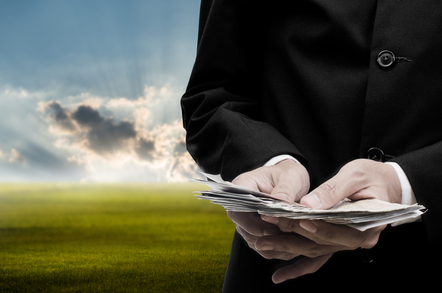 Canalys Channels Forum 2016 There isn't much mystery in PCs these days - and not much margin either - but that could all be about to change if HP Inc's prophecy on the bewildering range of payment options for device services proves right.
The firm rolled out out a "from birth to burial" device-as-a-service package for customers in the summer and it is the second fastest business pipeline across the business, said CEO Dion Weisler.
He told attendees at the Canalys Channels Forum that managed print services accounted for up to 80 per cent of its total printer business in some countries and the pattern for DaaS could be similar.
"I think that is where the industry is going and that becomes interesting for markets that run through peaks and troughs as most businesses do."
Weisler said HP could lean on pal Intel to build a CPU that could double up as an i3 or an i7 as required, charged by the "click" but "not the chip".
"You put one machine into a customer and depending on what they are doing, they use more or less commute power… the business model changes, and now you could offer device-as-a-service based on the complexity of the task," he said.
With a full estate of PCs managed contractually in this way, the whole situation could "become even more complex", and where's the complexity there is some mystery, and where there's mystery….
The HP exec was challenged to describe DaaS in fewer than 10 words. He failed that task, but said businesses wanted to take "assets off their balance sheet" and to pass management of them into a third party. ®
Sponsored: Minds Mastering Machines - Call for papers now open