Cisco exec: Is our networking gear exciting? Yeah, like 'sewage'
Pong is less, well pongy, since we dabbed on l'eau de Apple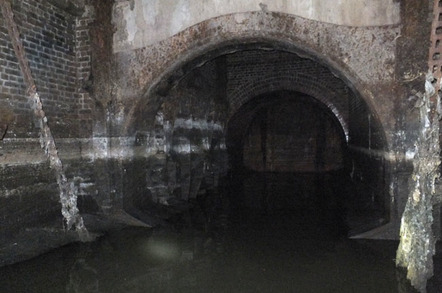 Canalys Channels Forum 2016 Cisco's head of Europe, Middle East, Africa and Russia has joked that selling enterprise networking is about as exciting as raw effluence, or at least it was until Apple sprinkled, er, magic dust on its tech plumbing.
The firms linked arms last autumn to work on tighter tech integration, largely around wireless, security and collaboration. This happened months after IBM and Apple had a special moment of their own.
Talking to resellers and distributors at the Canalys Channel Forum in Barcelona, Edwin Paalvast tried to explain the reasons for the tie-up with Cupertino.
"Just for the people to understand why Apple. First of all, for us it is very hard to sell an experience about a network, it is about as exciting as a sewerage system if you look at what we are building," he said.
He said the world's largest seller of networking gear was very pleased to have "Apple come along and say that the network is really relevant". There's nothing like peer group validation, eh?
One of the aims of the relationship is to make iOS device run more smoothly on corporate networks - historically an iPhone will look for the strongest radio signal and doesn't check if the link is 1GB or 100KB.
"We can now look at the best access point," said Paalvast, "the access point that gives you the best quality of service, and then to be able to distinguish the different applications and if you run voice or video it will actually make sure it runs much better."
Cisco has also integrated the Spark collaboration service with Apple's iOS X - it is now available to buy in iTunes.
Paalvast reckoned its alliance with Apple has shone the light ahead of the handset makers who are "waking up and thinking, 'wait a minute, we need something like it'".
"This will drive the market. It is driving the relevance of the network, so the discussion about why to upgrade and why you need it actually becomes a little bit more sexy."
Is there nothing that Apple can't do… aside from sharing the love with El Reg reporters? ®
Sponsored: Minds Mastering Machines - Call for papers now open