Internet of Things will turn up the compute heat for data centres
Says man peddling DC cooling tech - but he has a point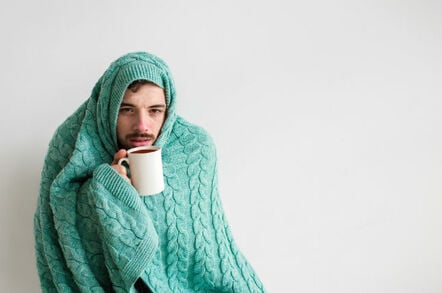 IPExpo The Internet of Things will put more demand upon mid-range and co-lo data centres, according to the marketing manager of data centre kit firm Minkels.
Speaking at London's IPExpo conference this morning, Minkels' Niek van der Pas explained how, in his view, the explosion of IoT device usage will push more and more workloads into smaller data centres.
Highlighting how IoT devices, by necessity, spend their time talking to what he called the "edge layer", comprising "metro/local" data centres - as opposed to core layer "public cloud and hyperscale" data centres - Van der Pas said the main effect of this is going to be to scale up the age-old problems of cooling and power demands.
Two graphs on one of his slides illustrated the problem. LINX handles just under 3Tbps of internet traffic at 9pm. While the graph showed the usual peaks and troughs during the day, a similar graph showing power drawn by LINX was almost flat.
"I'm hoping in five years there will be a huge energy improvement and this graph," pointing at the power draw graph, "will look like this one", indicating the data graph with its mountain landscape of trend lines. His point? Why bother drawing more juice than you actually need at any given point in time?
Van der Pas also spoke about the "15 billion" IoT devices currently estimated to be in the wild, also highlighting that 40 per cent of the world's M2M connections are in Asia, followed by Europe with 28 per cent. North America lagged behind with just 18 per cent of the world's M2M connections.
"A lot of data processing must take place in 'the fog'," he said, referring to the "field area network" of IoT devices. Either that or it would be shifted to the edge layer - and that's something for co-lo data centre folk to start thinking about, if they haven't already. ®