Chap cuffed after treating commuters to giant-screen smut
Traffic-stopping hack could mean six years inside under Indonesian 'Immoral act' law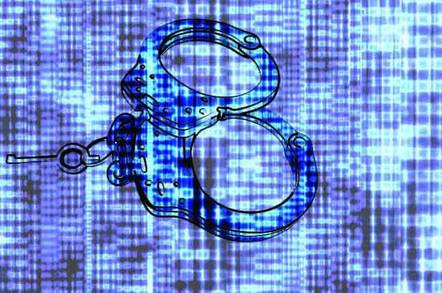 Indonesian police have arrested an "IT expert" in South Jakarta after he reconfigured a giant LED video screen to show porn.
The mine's-bigger-than-yours grumble-flick was shown in Wijaya last week, according to The Jakarta Post.
The man, identified only as "SAR", was arrested at the offices of an unnamed company in the South Jakarta suburb of Senopati, police chief inspector-general Mochamad Iriawan told the Post.
It seems that a security bungle by the screen's operators gave him access: he told the police that he'd managed to take a photograph of the system's username and password, and used that to log in and then went about his business.
The police wouldn't confirm that to the Post, because they've so far been unable to find the photograph on his phone.
Indonesia's Tribune News (here, but it's got the kind of site script that hangs browsers) says SAR was traced via his IP address. Both the Post and the Tribune call him an "IT expert", but someone who makes himself so easy to catch sounds more like "a mug" to Vulture South.
The charges aren't trivial: "SAR" will be accused of "immoral acts" under Indonesia's criminal code, and of breaches of the Electronic Information and Transactions Law, and faces a maximum six years in the slammer and a billion-rupiah fine (about US$75,000).
News outlet Berita Malam captured the naughtiness at 1:05 in the video below.
Well: as a display of public porn it far outbids a mere refrigerator. ®
Sponsored: Minds Mastering Machines - Call for papers now open