Google un-clogs Landsat and Sentinel-2 imagery downloads
In theory this should mean two-day waits for sat snaps are a thing of the past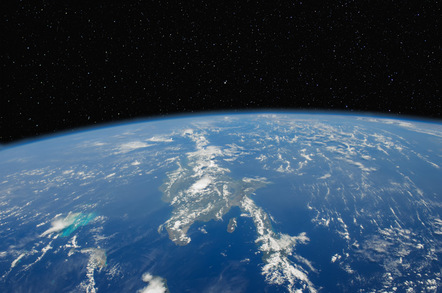 Geo-geeks rejoice (and, if you're in a country that has such things, pray for your download allowance): Google is now hosting Landsat and Sentinel-2 data on its public cloud.
The NASA-US Geological Survey Landsat data stretches back to 1982, with images ranging from 15 to 60 metres per pixel; data collected from the European Space Agency's Sentinel-2 mission goes down to 10 metres per pixel, with images from 2015 to now.
Landsat data has been downloadable from NASA for some time (and from partner agencies in different countries – for example, Geosciences Australia offers downloads for that country).
However, interest in downloading such data has exploded in the last few years and geo-nerds often see 'your download is important' notices like the one below.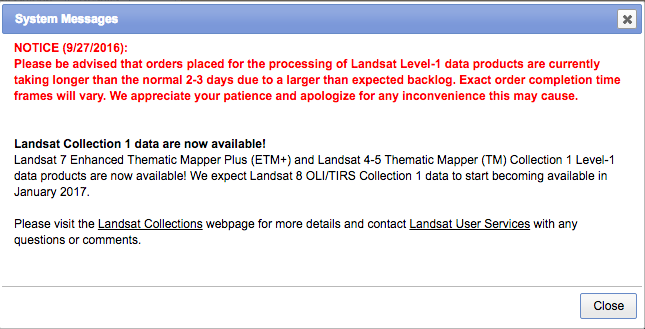 Google's contribution is to host all the files in one place in an easy-to-navigate format … oh, no, wait. Navigation is just as painful as this long-time Grass-GIS user remembers it. If you want to find Landsat data to download into your own GIS, you need to work through an index spreadsheet, and navigate through the file tree: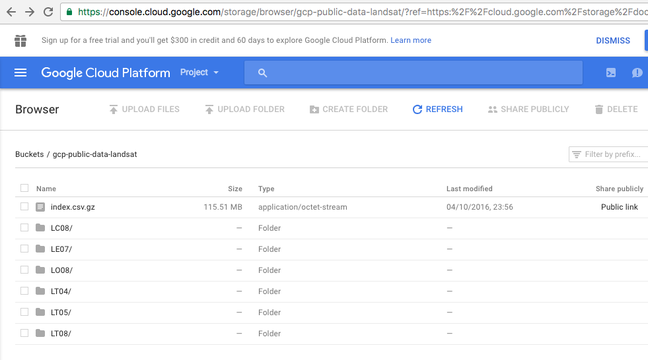 The same applies for the Sentinel-2 data.
It's much easier, then, to view the satellite data in the Google Earth Engine, where the datasets appear as image collections in the LANDSAT/ and COPERNICUS/S2 folders. ®