Fujitsu in talks to bail from PC market, Lenovo one of the suitors
Not so 'super committed' now?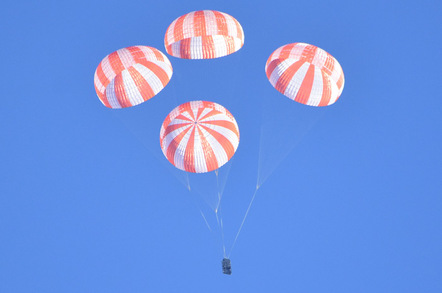 Fujitsu has become the latest sub-scale PC maker to consider exiting the client market amid ongoing talks with potential buyers including Lenovo.
The Japanese giant reacted to a report in the Nikkei Asian Review this morning that put Lenovo, the world's biggest shifter of PC tin, as the leading candidate to gobble the business unit.
"In February of this year, Fujitsu split off its PC business and is currently considering various possibilities, including what is being reported, but a decision has not been made," the company stated.
Matters that "require disclosure" will be "promptly" announced should the negotiations progress, Fujitsu added.
El Reg asked Fujitsu last November about its intentions when plans to separate the PC and mobile units first emerged, but the vendor claimed it was "super committed" to the shrinking PC sector.
According to Fujitsu's most recent results for Q1 ended 30 June, PC sales in Europe were down.
Market stats revealed Fujitsu sold 5.2 million PCs worldwide in calendar 2014, 3.74 million in 2015 and 1.84 million in the first half of this year.
It looks like the vendor's appetite to keep on flogging that dead horse has waned. This is not surprising, given the gloomy predictions by Gartner today - it issued an estimate for the traditional PC market for 2016 and it wasn't good; unit shipments were forecasted to decline 11.47 per cent year-on-year to 216 million.
Things aren't expected to "return to single-digit growth soon", said research director Ranjit Atwal.
Sales are projected to drop to 205 and 199 million for 2017 and 2018 respectively. The addition of ultra mobiles - the premium range - is not expected to push the overall PC space into growth this year, but it will next and the following year.
Presumably the ultra mobile sector is what Lenovo COO Gianfranco Lanci was referring to earlier this week at the Canalys Channels Forum when he claimed "the PC market is still alive".
Lenovo has kept schtum about the negotiations with Fujitsu, but at the same event, Lanci said he expected the top three PC market player, his company, HP Inc and Dell to keep on taking market share and for "consolidation" among vendors to continue. ®