Bloke gets six years in slammer after fessing up to £4.75m tax scam
Step 1: Set up a PO box in Dubai, Step 2: Send empty boxes, Step 3: Reclaim VAT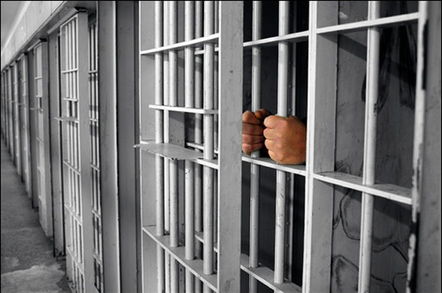 A businessman from Essex, UK, has been jailed for six years for claiming back sales tax on computer memory sold overseas in a deception also known at carousel fraud.
Robert Waterman funded a lavish lifestyle of expensive houses, luxury cars and a Marbella holiday home through a scam in which he pretended to trade memory sticks with a business in Dubai.
43-year-old Waterman pocketed £4,757,858 in VAT repayments between April 2013 and March 2015 by supposedly exporting to the Middle East through his company Asset Innovations UK Ltd.
In practice, the fraudster who was also prohibited from being a company director, was sending empty parcels to a PO Box address and then reclaiming the VAT as the devices were being exported outside of the EU, the tax authorities said.
According to HMRC, Waterman used all of the proceeds from his fraud to purchase a £1.15 million house with no mortgage, drive a Range Rover Sport and fund a holiday home in Marbella, Spain. He also bought a £310,000 property in Ilford.
HMRC has secured a restraining order worth £4 million on his assets, including houses and cash in bank accounts, as it looks to recoup the full proceeds of Waterman's crime.
Paul Barton, Assistant Director at HMRC's Fraud Investigation Service, said:
"Waterman went to great lengths, even flying to Dubai to set up a foreign address, to execute his scam. His sole intention was to steal money to fund a millionaire's lifestyle with cash that should have been funding vital public services."
"Now, as a result of our investigation, not only is Waterman behind bars but already we have restrained his assets. We will not tolerate tax fraud and our job doesn't finish when someone is jailed. We will now continue our confiscation proceedings to reclaim all the money he stole," added Barton.
At an earlier hearing Waterman pleaded guilty to cheating the public revenue, money laundering, furnishing false documents with the intent to deceive in relation to fraudulent VAT returns, operating a company while a banned director and absconding while on bail.
Today he was jailed for six years at Chelmsford Crown Court and banned from acting as a company director for ten years. ®