London best for 4G - who'd have thunk?
Crap for average download speeds, though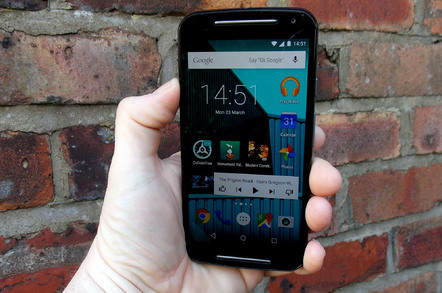 Data from Which? today reveals that London has the best 4G connectivity in Britain - but some of the worst average download speeds in Blighty.
Folk in the capital are likely to get onto a network 70 per cent of the time, compared with 35 per for those in Wales, according to research in conjunction with Opensignal, which specialises in wireless coverage mapping.
The survey was based on crowd-sourced responses from 28,841 people to have downloaded the free OpenSignal app between June and August 2016.
But according to the data, Londoners receive average download speeds of 18Mbps, compared with 21.7Mbps in Wales; 21.1Mbps in Scotland; and 20.1Mbps in the North East.
This result is likely due to the greater demand for 4G in the capital, which causes congestion that drags down speeds, noted the report.
Predictably the findings also revealed that EE has the best network. The biz topped the availability rankings in seven of the 12 regions that were assessed, and tied for first place in the remaining five.
Three offered the worst overall national 4G availability, said the report. Its customers had the least access to a 4G signal in every single region and, in Wales, could only connect to its 4G network in one of out of every four attempts.
According to the stats, EE customers received average download speeds of 28Mbps and 4G availability of 64 per cent. That was followed by Vodafone which had speeds of 18Mbps and 60 per cent availability.
Three had average speeds of 24.5Mbps but the lowest availability at 44 per cent; while O2 had the lowest download speeds of 16.2Mbps, but 60 per cent network availability.
Brendan Gill, chief exec of OpenSignal, said: "There was a lot of good revealed in our data about UK operators. Mobile data speeds, both 4G and overall, were consistently fast in our tests throughout the country. But there definitely are still some areas in which the UK needs to improve. Finding a 4G signal outside of London can still be a bit tricky."®