Google may just have silently snuffed the tablet computer
Alphabet sub's lounge-room assault omitted fondleslab, amid falling sales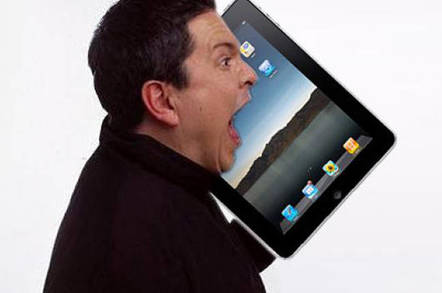 Google today announced new phones, VR kit and home gadgetry. But it didn't announce a tablet. And nobody cared.
We've known for ages that tablet sales are declining. The most recent tablet sales data we've covered has the market at about 150m units a year. Apple has a quarter of the market and Samsung has about 15 per cent. Vendors in third through fifth place – Lenovo, Huawei and Amazon – won't sell ten million units a year.
The tablet market's sliding even faster than the PC market – by about 12 per cent a year compared to five per cent for PCs.
We can also see that it takes more and more effort to get a tablet off the shelf: Apple has teamed with Deloitte to point out how an iPad might make sense at work, having already allied itself with IBM. Microsoft, meanwhile, has bundled training with its Surface-as-a-service pay-by-the-month plan for its hybrid laptop/fondleslab Surface products. Those hybrids, by the way, are considered the sole bright spot in the PC market.
And now Google's act of omission shows us that the company's assault on our personal space does not include a frontline role for a tablet computer.
Which is not to say that tablets are doomed. They are clearly very handy devices in many applications. But the lack of a Google tab clearly shows us the fondleslab's not a core component of the evolving connected home. And that their omission won't be mourned. ®