Amazon to hire 20,000 seasonal workers in UK
Christmas tat-pickers wanted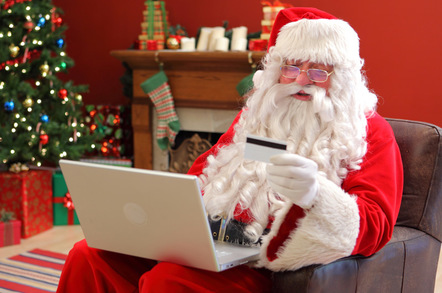 Amazon is advertising to fill more than 20,000 seasonal roles within its UK fulfilment centres.
The biz currently has 10 fulfilment centres in the UK. Two new ones centre are also opening - in Manchester and Coalville, Leicestershire - next month, creating 1,500 new permanent jobs over three years.
The outfit claims it has invested £4.6bn in the UK economy to build and run its UK business since 2010.
However, the biz has been criticised by MPs on the subject of tax avoidance.
John Tagawa, Amazon's veep of UK operations, said: "We look forward to welcoming back the people who join us each and every Christmas as well as many new faces who will be joining the Amazon team for the first time."
He said: "As we continue to grow our network, there will be opportunities for people who join us in seasonal roles to transfer to permanent positions. I am delighted that more than 2,000 people who worked for Amazon in seasonal positions last Christmas are now in permanent roles."
Back in August the GMB union claimed that Amazon is pushing its UK distribution workforce to the point of physical and mental exhaustion.
In response, the company sent a link to its blurb which states: "We care for and value our associates and maintain a culture of direct dialogue with them. ®