Ex-army sergeant pleads guilty to using private browsing mode
Former Royal Signals SNCO previously convicted of making indecent images of children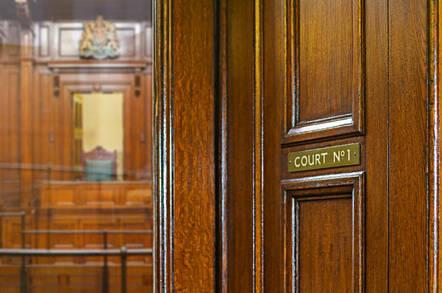 A disgraced former Territorial Army sergeant convicted of making indecent images of children has pleaded guilty to using private browsing mode on his iPhone and iPad.
Paul Martin McGarrity, a 56-year-old of Mirabel House, Wandsworth Bridge Road, Fulham, appeared at Hammersmith Magistrates' Court this morning to be sentenced, following his earlier plea at the same court.
The former Royal Signals SNCO was ordered "not to use any device capable of accessing the internet unless it has the capacity to retain and display the history of internet use and he makes such device available on request to a police officer", as part of a sexual offences prevention order (SOPO) made by a court martial at Bulford Camp in 2011.
The SOPO was made after McGarrity, who was on full-time attachment to a regular Royal Signals unit, pleaded guilty to two counts of making an indecent photograph of a child. The order also said he "cannot take any photograph of a child under 18 unless authorised, expressed or implied, by a parent or legal guardian."
He pleaded guilty to breaching the SOPO, contrary to sections 103I(1) and (3) of the Sexual Offences Act 2003, in August. Sentencing was then adjourned for pre-sentence reports to be completed.
According to the Crown at today's hearing, police were empowered to make spot checks on McGarrity to check his compliance with the SOPO. When they arrived unannounced at his flat on 19 February this year, they found him using a laptop and an iPad. McGarrity agreed to allow the police to inspect the devices "and within a couple of minutes it was noticed" that he was using the iPad in private browsing mode.
Police took away the iPad, his iPhone and his laptop. The iPhone was found to also have been used in private browsing mode and the history had been "switched off", the court heard.
Three search capabilities were said to have been present on his devices: Safari, Chrome and DuckDuckGo, the anonymous search engine. DuckDuckGo, a web-based search engine that does not track your internet searches, is available as an iOS app.
Police interviewed McGarrity and it was said that he "didn't understand what was meant by private browsing". He maintained that he hadn't altered the device settings, though the court heard this morning that he was warned in 2014 about using private browsing.
Shaven-headed McGarrity, wearing a plain grey t-shirt with a small Union Flag at the back of the neck and blue Adidas tracksuit bottoms, leaned on the rail of the dock as his solicitor made his plea in mitigation to the judge.
His solicitor, from London firm Dalton Holmes Gray – who refused to confirm his name after the hearing – said in McGarrity's defence that he "suffered from clinical depression" and was undergoing cognitive behavioural therapy, as well as receiving employment support allowance.
"No substantive offending has resulted from the breach," asserted McGarrity's solicitor.
District Judge Susan Bayne, sitting alone, adjourned the sentencing hearing to a later date. Indicating that she wanted to make a new sexual harm prevention order against McGarrity, she said the court had insufficient information to do so this morning. ®
Sponsored: Becoming a Pragmatic Security Leader