Business to be given more scope to quit crap broadband contracts
Providing ISPs have signed 'up to' the voluntary code, that is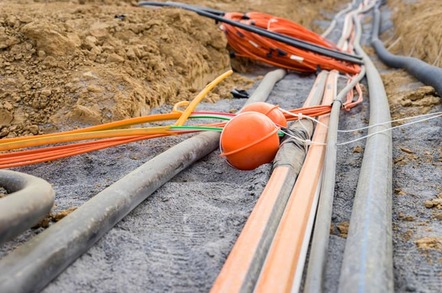 UK businesses are to receive more accurate data on broadband speeds before signing up to a contract, under a voluntary code coming into force from Ofcom today.
Under the move, customers will also be able to exit their contract at any point if speeds fall below a minimum guaranteed level.
The plans are to be run under a voluntary code, with BT Business, Daisy Communications, KCOM, TalkTalk Business, Virgin Media, XLN and Zen having so far signed up.
Ofcom research found that many small businesses are confused about how the "actual" speed of their broadband service compared to the "headline" maximum speed used in advertising.
It follows moves by the Advertising Standards Authority to change the rules on broadband advertising.
From next month providers will have to show all-inclusive up-front and monthly costs; end separate line rental billing; and give greater prominence for up-front costs.
Under Ofcom's code, businesses taking on a new broadband service will be subject to a similar level of protection as residential broadband users.
However, any provider that does not like the terms of the code can opt out.
Lindsey Fussell, director of Ofcom's Consumer Group, said: "We are concerned that too many businesses are not receiving the broadband speeds they expect when they sign their contract.
"So broadband companies have agreed to give clear and accurate information on speeds upfront so business customers can make more informed decisions."
Mike Cherry, national chairman for the Federation of Small Businesses, said reliable broadband is essential for a modern business. "It's impossible to underestimate how much this matters to small business owners, whose sales and customer relations so often rely on a stable connection.
"FSB members are clear about their need for clear and accurate information about both the download and upload speeds they can expect at the point of sale."
However, broadband speed advertising remains a contentious issue. Last month the Local Government Association has called for greater transparency in the rules which allow providers to promote "up to" download speeds. ®
Sponsored: Becoming a Pragmatic Security Leader