Got a great IoT story to tell? You have until Friday to let us know
Building IoT CFP deadline looms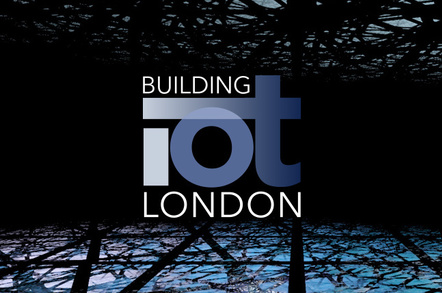 Reg Events The deadline to get your proposals in Building IoT London is just days away, on Friday October 7, so if you want to tell an audience of real world tech pros about your real world experiences developing and implementing the internet of things, don't delay.
Building IoOT London, brought to you by Heise and The Register, will be running from March 27 to 29 next year, with two days of conference sessions, and an optional third day of in-depth, hands-on workshops.
The call for papers is here, along with an overview of the event itself, the venue, and our code of conduct.
We're interested in proposals for conference sessions and workshops right across the spectrum of internet of things topics, from the nitty gritty of hardware, through architecting and testing complex systems, comms and protocols, UI and UX, and the big data heavy lifting at the back end. We're also interested in emergent technologies, from blockchain to energy harvesting, to things we're not even aware of yet.
The programme committee will then meet to work through the papers. The aim is to craft a agenda that takes both experienced operators and highly knowledgeable beginners beyond the hype and shows them how to turn the promise of the internet of things is a reality.
We'll be putting a premium on sessions that show real world examples of how teams and organisations have used IoT technology to solve real world problems. Pure product pitches and slideware? Mmm, not so much.
And if you've got a great story to tell, but are a little unsure about how to tell it, don't fret. We're happy to help you craft your proposal and presentation.
Once the committee have done their work, we'll publish the agenda for the event by the beginning of November.
We can't wait to hear from you. Good luck. ®
Sponsored: Becoming a Pragmatic Security Leader