Ofcom punts network-sniffing Android app
Help find not-spots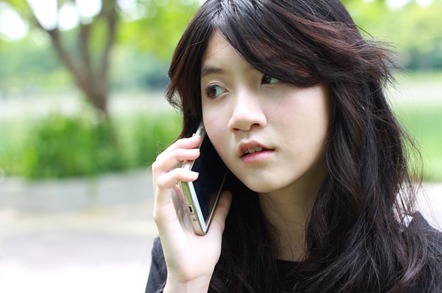 Telecoms regulator Ofcom has written a network tracking Android app so the great British public can help it sniff out not-spots.
The app runs in the background gathering anonymous data on network performance, voice call success, mobile data performance and app usage. It downloads a small amount of data every 15 minutes, less than 3MB total per month.
Ofcom says the app "won't use much battery" but power-saving mode must be switched off. GPS is only used to locate voice calls, otherwise your last known location will be used.
The research app aims to define "not-spots" – the many areas of the UK with poor or non-existent mobile coverage. This will be used by Ofcom to create a better UK map of mobile coverage.
The networks have always denied this is much of a problem, except in the wilds of Scotland and Wales. But user experience suggest it is much more of an issue even within towns and cities, never mind anywhere remotely rural.
This will become a more vital issue as the UK moves shifts emergency communications off the Airwave radio network and onto the mobile network.
The app only launched yesterday but early reviews on the Play Store are mixed. Several early users object to the collection of data relating to the apps they use.
There are no plans for an iPhone version of the app. Ofcom said that iOS restricts how apps running in the background can access network performance data. Having the app running all the time would be ruinous for battery life.
Ofcom worked with P3 on the app, P3 has access to anonymised data which it may use commercially. ®