British Gas wins pre-paid smart meter patent lawsuit
£80m infringement? £30m? £10m? Claimant bought patent for £160k two years ago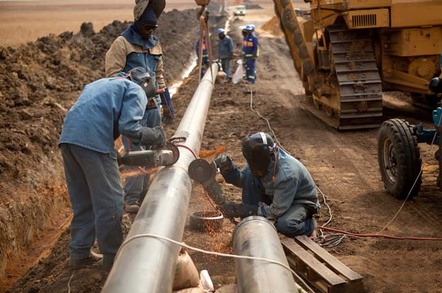 British Gas has won a patent infringement claim brought against it by Smart-Tech, the holder of a certain smart meter patent. Had BG lost, it would have had to pay out tens of millions of pounds in royalties.
The case, heard in May in London's High Court, revolved around a Meter-Tech patent filed in the year 2000 titled "A prepayment utility metering system".
Key to the case was whether Meter-Tech was right to claim that allocating a unique number to a wireless utility meter for allocating pre-payments was an infringement of its patent, and that BG was therefore liable to pay claimed royalties of £10m or more to Meter-Tech.
The judge, Mr Justice Daniel Alexander, ruled that it was not, adding that the patent lacked an "inventive step".
The bulk of the meters in the dispute were installed as part of a BG trial back in 2010. They were pre-pay meters but instead of having a built-in coin receptacle or card swiper, as with traditional pre-pay meters, credit was added electronically via the "smart" wireless function.
"Common to each of the systems [in dispute] is a facility for remote crediting of a pre-payment meter which involves sending a message of some kind over a wireless link to that meter using an appropriate transceiver to receive the message," wrote the judge. "Each system uses (or may use, when activated) a means of identification which is unique to the particular meter so that payment can be sent to the correct meter."
BG argued that it would be natural to use a unique number on each of its smart meters to figure out which customers had paid for their supply. Meter-Tech countered that BG should have used the customer's account number as the main reference point, claiming that its patent covered the use of the smart meter serial number in that context and that BG was therefore infringing its patent.
"I much prefer the arguments of BG," wrote the judge. "One of the most natural things to do is therefore to use an identifier which specifically identifies the meter in question since that is the destination for the credit."
He added: "The fact that the suppliers may not have had complete records of the meter serial numbers does not make it inventive to make use of such numbers to identify the meters."
What set this off, then?
Meter-Tech originally mounted its claim in September last year, telling The Times that it was an £80m legal challenge.
In his judgment, Judge Alexander noted that Meter-Tech parent company Vanclare bought the patent for £160,000 in 2014, and that in correspondence it was referred to as a "£30m infringement claim". Nonetheless, in the third paragraph of the judgement Meter-Tech was said to have valued the claim at "in excess of £10 million".
The Times reported that Meter-Tech's CFO, Maurice Harbison, was formerly part of software company Secure Electrans' senior management. Secure Electrans wrote some of the software included in the meters. The Cheshire-based firm went into administration in 2013, with Meter-Tech buying up its assets – including all of its patents.
"We tried to engage with British Gas and looked to become one of their technology partners," Harbison told the newspaper. "We had hoped they would not look at us as a tiny company who they could scare by going to court ... but we are not going to back down."
Meter-Tech was named as the claimant in the judgment, meaning they brought the suit against BG themselves. The patent dispute pre-dates the collapse of Secure Electrans, which had been arguing with BG about it since 2009. ®
Sponsored: Your Guide to Becoming Truly Data-Driven with Unrivalled Data Analytics Performance