Metalogix punts out cloudy collab coliseum for canny IT craftsmen
One Content.ly to rule them all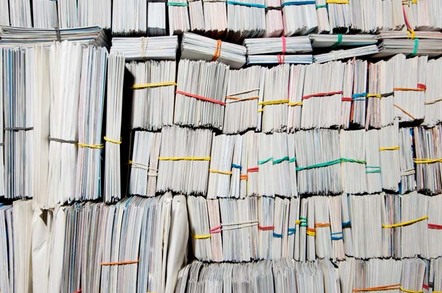 Metalogix has launched a content management platform for cloud work and collaboration.
Content.ly spans Microsoft's Office 365, Salesforce, Box, Dropbox and Google for Work. Metalogix reckons this amounts to 4.6 million "collaboration points."
The software-as-a-service provides document and data migration and synchronization, back up and restoration, permission-based access and archiving.
Content.ly runs on Microsoft's Azure with Metalogix running an on-premises business.
The service targets firms dealing with mushrooming collaboration and document services, services often brought in without the IT department's approval.
Content.ly will let them aggregate and centralize their monitoring and management of these services, the firm said.
Adam Levithan, director of product management, told The Register: No matter how many systems people were using, we believe this content is in motion – the user will use the systems they are most comfortable with But IT is required to manage all the documents." ®