Lily Cole: You'd hate me more if Impossible.com were a success
What?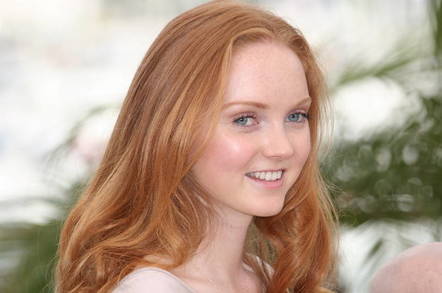 Millionaire supermodel Lily Luahana Cole says we should be pleased that her taxpayer-funded vanity website Impossible.com doesn't make any money.
We'd hate it even more if it her Impossible.com were financially successful, she has told the Daily Telegraph in an interview.
"I actually think if we were making loads of money, we'd be getting more criticism, you know," she explained.
Although Impossible.com merely replicates the "Help Needed" pages of Craigslist, Freecycle and Gumtree, its lack of originality was no obstacle to getting acclaim - and public funding. Freedom of Information requests by The Register in 2014 revealed that starstruck Cabinet Office officials had handed over £200,000 to Cole as part of an "Innovation in Giving" scheme, even though Impossible.com had failed to meet the criteria for the bulk of the grant. (Nesta told us Impossible.com had been released £150,000 for "achieving scale" – despite not actually having been launched.)
"Our platform is maybe a challenge to things in capitalism, that is also the beauty of capitalism," she adds, enigmatically.
"In terms of the grant, it was the right thing to do, and that's the truth. I can't feel bad about that. I was trying to do a good thing. I don't think our success is based on whether we're making money or not."
Accounts filed with Companies House show that I Am Possible Ltd, with Cole as director, lost £246,850 in 2014 and £257,889 last year.
So what do you think? Launched in 2013, Impossible.com currently employs three staff. Would you be more critical if it employed 30, or 300? In three years it has now amassed just over 5,000 Twitter followers too.
Make our wish come true, and let us know.®