That's cold: This is how our boss told us our jobs are at risk, staffers claim
Blue you're in, purple you'll change. No colour? Update CV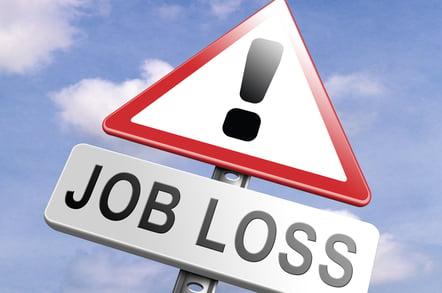 Shrinking Cisco Gold reseller Intrinsic Technology has put a bunch of staff across various departments at risk of redundancy amid an organisational restructure.
Employees at the Merseyside-based company were last week ushered into one of three boardrooms where presentations were played simultaneously to sales, HR & support and engineers, insiders claimed.
They claimed to us that Intrinsic had chosen a, er, helpful colour scheme to deliver the news to staff. Names appearing on the screen in blue meant the role was safe; in purple indicated it was safe but involved changes; and those whose name didn't appear at all were "at risk".
Circa 20 heads were impacted in sales and bid support, service delivery managers and second line support, sources claimed.
Intrinsic, which some months back parted company with its fourth CEO in five years, told us it has written a "new three-year growth plan". Growth plans are easily written, realising them is a different matter.
The firm said it will build its future around Cisco and Avaya, and Unified Comms and Collaboration, Unified Comms-as-a-service, security and a broader base of managed services.
The sales team are "vertically focused and service-orientated" the company said. Apparently, this is "underpinned" by a "fresh org" structure that is "efficient and scalable". We don't know what this means or how it will be played out.
"There is some impact on existing roles as the business transitions into the new structure and next phase of growth," Intrinsic revealed in a statement.
Intrinsic hasn't grown its top line since the management buy-out in 2011, when RJD Partners invested in the business, and operating profit has contracted in that time too.
Exec chairman Gordon Matthews is currently running the company, following the exit of CEO Mark Bates in June. But another exec officer, Jon Furber, has joined the company from AppSense, where he was also CFO. ®
Any horror stories about the less-than-caring ways companies have let you go? Let me know about it.
Sponsored: Minds Mastering Machines - Call for papers now open