Watch out, Openreach: CityFibre swallows Redcentric's network for £5m
Upstart reckons it's positioned to take on BT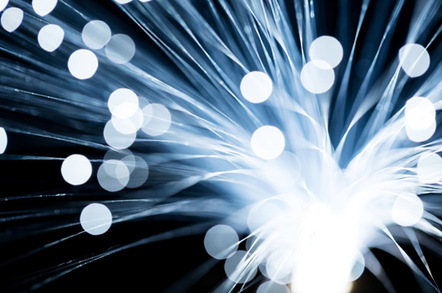 Plucky Openreach challenger CityFibre has gobbled £5m worth of service provider Redcentric's network - adding 137km of fibre to the upstart's network.
The deal will extend CityFibre's growth by three more cities to 40, a move it reckons positions it as an "increasingly powerful national competitor to BT Openreach." The biz intends to reach 50 UK cities by 2020.
CityFibre posted its interim first half 2016 results, with sales up 147 per cent to £6.6m. Earnings before interest, taxes, depreciation and amortization were £0.4m, compared with a £1.8m loss a year ago.
The revenue boost was due to the outfit's £90m swallow of Kcom's network in 2015.
For the first half it signed £53.8m in new contracts and 3,702 customer connections - an eight-fold increase compared with the same period last year.
Fraser Fisher, chief exec of Redcentric said the network disposal was part of its grand plan to concentrate on "core assets." He added: "We will continue to service customers in Cambridge and Portsmouth exactly as before, and expect to generate additional revenues and network efficiencies over time as a result of our developing relationship with CityFibre."
Earlier this year Redcentric snapped up data centre biz City Lifeline for £4.8m.
Greg Mesch, chief exec of CityFibre said: "Once again we've shown that underutilised legacy fibre assets can find a new home in which to flourish within CityFibre's wholesale shared infrastructure model."
He boasted CityFibre now sits at the "forefront of transforming the UK's digital infrastructure" and remains well placed to capitalise on a number of significant near term commercial opportunities."
CityFibre recently agreed a sharing deal with Level 3 Communications, and participated in a joint venture with Sky and TalkTalk.
Philip Carse, analyst at Megabuyte, noted the Kcom deal has been transformative, both in size and profitability terms,while the latest Redcentric deal "proves a useful add on, and one that will effectively almost pay for itself over the 10 years."
He said: "CityFibre will of course hope to add more customers to the networks, bringing forward payback by a few years."
However, he added on the current number, BT's Openreach was unlikely to be "quaking in its boots." ®