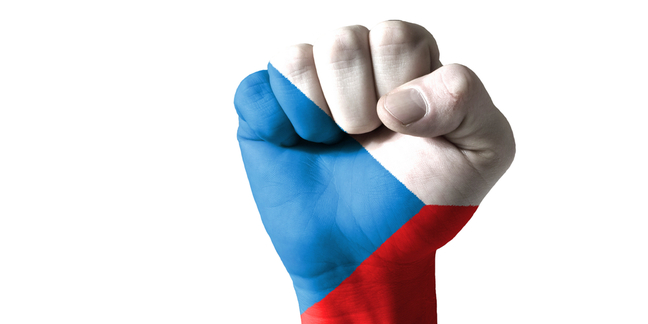 The British government will start referring to Czechia rather than the Czech Republic, following advice from an official committee.
The Permanent Committee on Geographical Names "establishes and applies the principles by which foreign geographical names (toponyms) should be written".
It is now advising use of Czechia in place of the Czech Republic.
The move has been pushed by the Czech government and is meant to make life easier for foreigners and T-shirt makers, although it looks and sounds pretty horrible to this foreigner. The name has not proved very popular with actual Czechs either.
Its promoters claim the country needs a shorter name and one which can be abbreviated – officials note crossly that CR has already been snapped up by Costa Rica.
The name Czech Republic is relatively new – dating back to the velvet divorce from Slovakia in 1993.
Promoters of Czechia point to its Latin roots and its previous use to refer to the western part of Czechoslovakia – which is today's Czech Republic.
Various options were considered as alternatives including Bohemia, Moravia and Silesia.
Anyone who considers Czechia difficult to pronounce should bear in mind that Czech for the number four is čtyři...
The PCGN committee has members from the BBC Monitoring Service, Joint Forces Intelligence Group, the Foreign and Commonwealth Office and Ordnance Survey amongst others. Fittingly it meets at the Royal Geographical Society in Kensington Gore. ®
Sponsored: Webcast: Ransomware has gone nuclear