EU's one-time antitrust hammer Steelie Neelie had 'offshore interests'
Failure to declare was an 'admin error' she says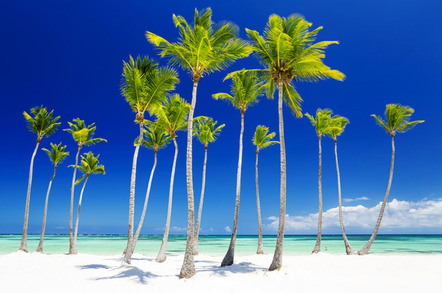 The EU's former top corporate enforcer sat on a Bahamas-based business without declaring her interest.
Neelie Kroes was a director of a firm called Mint Holdings between July 2000 and October 2009 while also serving as commissioner for competition – 2004 – 2010.
Kroes also served as Commissioner for the Digital Agenda from 2010 to 2014.
The code of conduct for European Commissioners forbids individuals working in any other professional activity "whether gainful or not."
The Bahamas is a renowned tax haven for businesses; Kroes recently wrote an article critical of companies avoiding taxes and saying EU member states had a "sovereign right" to collect tax. She was also critical of the EU's action against Apple.
The information came to light in a leak of 1.3 million files published by the International Consortium of Investigative Journalists and the Süddeutsche Zeitung.
You can read the ICIJ report here, see the document listing Kroes' presence as a director here and view Kroes' EC declaration of interest here.
Kroes had declared interests in more than 60 organisations, both non-profit and commercial, including Lucent Technologies and mobile operator MMo2.
Those she was engaged in at the time of becoming an EU commissioner in 2004 were – according to the declaration of interests form – terminated.
Kroes has reportedly told ICIJ she didn't declare the Mint directorship because the company had never been operational, and blamed her appearance on the records as a "clerical oversight not corrected until 2009."
The former competition commissioner now holds advisory roles for Uber and the Bank of America. ®