BT Openreach boss wants you to know that deep down, they care
Here's a webpage of infographics. Now stop whinging, peons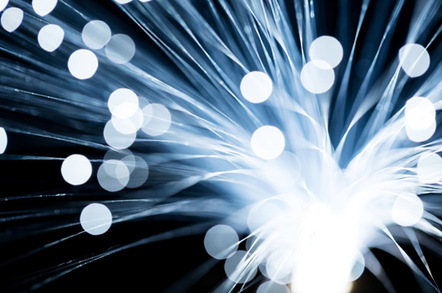 BT's Openreach is today releasing a service dashboard for customers in an attempt to be more transparent about its "performance issues" over areas such as missed appointments.
Chief exec of Openreach Clive Selley said in a call that missed appointments by BT were down by one-third compared with last May.
"I'm confident we will meet our target of halving that," he said.
He added: "This is one of the things needs to get better at on the service front... I think it is a real irritant to customers if we book an appointment with you and don't show that is one of the service parameters we have fixed the team on."
Openreach wants to reduce its missed appointments to 2.5 per cent. It has not released an overall figure for no-shows. The biz completes around 170,000 per week, although not all of those require appointments.
To what extent the dashboard is just a PR damage control exercise for BT's poor track record remains to be seen.
The former state monopoly is currently in talks with Ofcom over its future governance of Openreach. While the regulator stopped short of recommending a full separation of the businesses earlier this year, it still wants a stronger Chinese wall between the entities. In its Digital Communications Review Ofcom found that Openreach still acts primarily in the interests of BT.
In its proposals, Ofcom said Openreach should be a legally separate company within BT, saying all its directors would be required to make decisions in the interests of all Openreach's customers and that the new entity should have its own board.
According to Ofcom, Openreach's initial submission for its voluntary reform plans "didn't cut the mustard".
Asked at what stage BT is in its negotiations with Ofcom, Selley said: "We're in ongoing discussions, so we can't go into detail. BT group has made an offer which establishes a more functionally separate Openreach with governance, which we think will meet the obligations of the Digital Communications Review."
Selley said he could not give a timeline as to when those negotiations will conclude. However, Ofcom has said if BT cannot come up with suitable proposals it will force through changes.
He also said the former state-monopoly was in a prime position to deliver the government's promise of a 10Mbps 'universal service obligation' – something most providers have met with scepticism.
"I am very keen that we proactively that we address the final five per cent and offer speeds – I think we are uniquely placed to do it and we are actively talking to government and regulator in how we will do it."
He said BT would not be pushing for the scheme to be publicly funded.
Under the last government, BT received £530m in public funding to provide 90 per cent of homes broadband speeds of at least 24Mbps. The programme was subject to delays and heavy criticism, but BT reckons it will soon be complete. ®
Sponsored: Becoming a Pragmatic Security Leader