Financial Conduct Authority: No need to look any closer at insurers' use of Big Data
We asked them and they said it's all good, so we're happy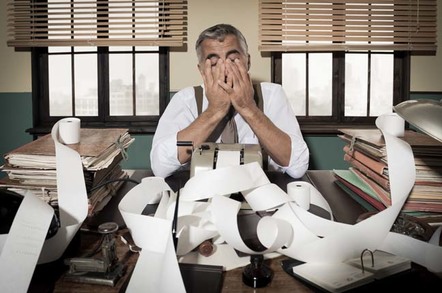 The Financial Conduct Authority has said there's no need to launch a full market study into insurers' use of big data, despite concerns that insurers' could be using to charge consumers more.
Following a call for inputs last year on the use of data and analytics in home and motor insurance, which returned 27 written responses, and a number of meetings "with a wide selection of stakeholders, including trade bodies and consumer groups" the FCA has decided not to launch a full market study.
In a statement today, the FCA acknowledged that there were two areas in which the use of big data could leave consumers worse off. Firstly, it had the potential to increase the extent of "risk segmentation" that insurers use to maximise profits and minimise losses, so that categories of customers may find it harder to obtain affordable insurance.
The FCA carried out a further review of parts of the general insurance sector which indicated that while this was not yet materialising, it would remain alert to "the potential exclusion of higher risk customers and will engage with government if concerns begin to develop because of how firms are using Big Data."
The FCA also stated it was concerned about the potential that big data "might enhance firms' ability to identify opportunities to charge certain customers more."
As insurers are increasingly able to pool data from diverse sources, including social media, and analyse it with increasingly sophisticated tools, consumers' may find that risk and the cost in pricing their insurance will become increasingly important factors.
The FCA stated that "to assess how different pricing factors are used, we will start a piece of work to look at pricing practices in a limited number of firms in the retail general insurance sector later this year."
Christopher Woolard, director of strategy and competition at the FCA said that there's "potential for Big Data to transform practices across general insurance markets, and some consumers are already seeing benefits but there are also some risks to consumer outcomes."
Woolard continued: "While we have decided not to launch a full market study, we are undertaking further work in this area and with the Information Commissioner's Office to ensure our rules and policies keep pace with developments in the market, but also do not prevent positive innovations." ®