Uncle Sam rules on self-driving cars
Robo-cars are go.... well, sort of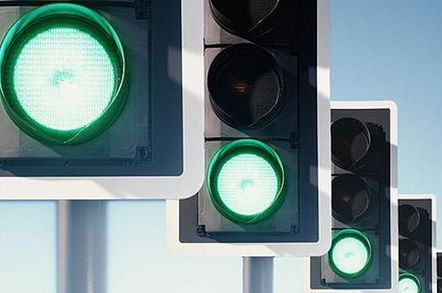 The White House is announcing nationwide guidelines to regulate self-driving cars in order to encourage the industry and avoid different rules in different states.
There will be 15 benchmarks that manufacturers will be expected to meet. Car makers will have to demonstrate how their technology works, what happens if it fails and how they've been tested before a full commercial roll-out. Parts of the rules are deliberately vague and will allow car makers to apply for exemptions to deal with vehicles as they evolve.
Jeff Zients, director of the National Economic Council, said: "Self-driving cars have remarkable potential to make a significant dent in the $160bn worth of time and gas that Americans lose stuck in traffic every year, and the hundreds of hours each American spends each year driving."
Individual states will keep licensing powers over drivers, regulating vehicle inspections and enforcing insurance rules. Federal government will set standards and order recalls of dangerous and unsafe vehicles.
You can watch the US Department of Transport's webcast below and read the new guidelines here [PDF].
The next argument is likely to be over whether such systems can be legally considered to be a driver or if they still need to have a human being ready to take over in the event of failure. Federal regulators have already said that self-driving systems can be considered a driver, but they still need to agree a way for them to be tested.
Car-makers broadly welcomed the move.
US President Barack Obama used an op-ed in the Pittsburgh Post Gazette to say that automated vehicles have the potential to save thousands of lives as well as increase transport options for elderly or disabled citizens. Pressure for regulation has increased in the wake of recent fatal accidents involving driver assistance systems.
Last year over 35,000 people were killed in motor vehicle incidents in the US. ®
Sponsored: Becoming a Pragmatic Security Leader