Microsoft hints at Cloud Platform System and Azure Pack integration with Azure Stack
Three hybrid clouds in prospect at next week's Ignite chatfest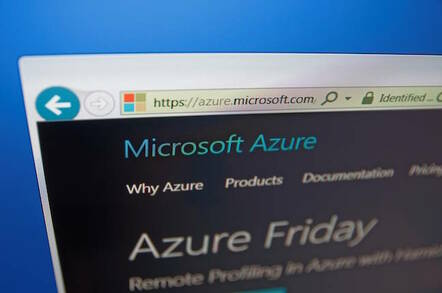 Microsoft's offered a hint that its previous on-premises Azure efforts, Windows Azure Pack (WAP) and the Cloud Platform System (CPS), will integrate with its forthcoming Azure Stack cloud-in-a-hyperconverged-box offering.
WAP is Microsoft's software-defined hybrid cloud and bundles Windows Server, System Center and more into a package that can run VMs created in Azure and then downloaded to your own data centre. CPS debuted in 2014 with an Azure-in-a-box angle.
Microsoft's since signalled that the forthcoming Azure Stack will be its preferred Azure-in-a-box offering.
With WAP and CPS just a couple of years old, and presumably humming away happily in users' bit barns, users have every right to wonder if their rigs are about to be made if not redundant then second-class citizens of The Republic Of Azure.
Microsoft now appears to have dispelled that worry in a post from Azure Stack principal program manager Cheng Wei spruiking sessions at next week's Ignite event.
Wei promises a "demo of how to continue your cloud investment with WAP/CPS today and connect them with Azure Stack next year when it's released!" He also promises to "Explain WAP / CPS and Azure Stack co-existing strategy and experience" and to "Demo the experiences after connecting WAP to Azure Stack".
All of which sounds like both CPS and WAP have a life beyond the arrival of Azure Stack.
Which is good news for users and not just for those already running WAP and CPS, as it looks like Redmond will have three different ways to do hybrid cloud. It won't be alone in offering a smorgasbord: Dell now has three ways to do converged infrastructure while VMware will sell you hyperconverged vSphere in pre-configured boxen or as the roll-your-own Cloud Foundation offering. ®
Sponsored: Becoming a Pragmatic Security Leader