A-dough-be: Photoshop flinger pumps profits 50 per cent
Revenues rise as cloud lineup brings big bucks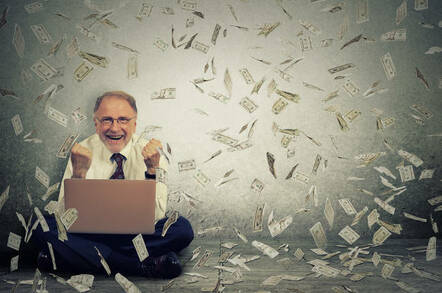 Adobe is crediting the success of its cloud and digital media groups in reporting record quarterly revenues.
The Creative Cloud maker says that its Q3 2016 period (ended September 2) saw a number of units reach new highs:
Revenues of $1.46bn were up 20 per cent over the year-ago quarter.
Net income of $270m was a 55 per cent improvement over Q3 2015.
Earnings per share of 75 cents (non-GAAP) topped analyst estimates of 73 cents.
Subscription service revenues of $1.16bn were up from $829m last year.
Digital Media revenue (including Creative Cloud and Creative Suite) was $990m.
"Our leadership in cloud-based content and data platforms make us a mission critical partner to the world's biggest brands as they transform how they engage with their customers," Adobe CEO Shantanu Narayen said.
Analysts noted that Adobe's particularly strong push into the cloud space could also help serve as a roadmap to other software vendors still struggling to make the transition from on-premises software to cloud-based services.
"The company's transition has been a well-executed case of how to take a large mature business and shift it to a cloud distribution and engagement model to further enhance its value proposition," said IDC's Al Hilwa.
"The benefits for the company have been significant, including reducing piracy and enhancing the level of engagement with its customers."
Adobe is projecting that the good fortune will carry on into the Q4 period, where it expects revenues to hit between $1.55bn and $1.6bn, and close out a fiscal and calendar year with revenues of $5.8bn to $5.85bn.
Adobe stock was up 4.8 per cent to $105.50 in after-hours trading. ®