Wanna prove you're a Tech Trailblazer? Entries close in a week
Choose a tech category, or go for the big one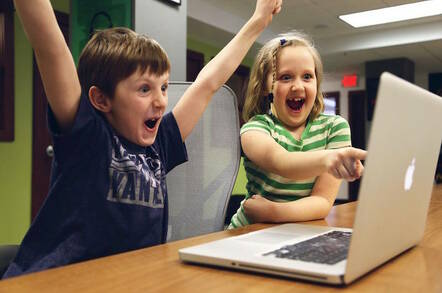 You've got less than week to pull together your entry for the 2016 Tech Trailblazer awards
There's plenty of scope to put your big idea in the spotlight this year, with 11 categories spanning real enterprise innovation areas such as such as big data, cloud, IoT, virtualization, storage and security.
Or you can really shoot for the stars by pitching yourself as the inaugural Male or Female Tech Trailblazer of the Year, if you're a senior exec in a startup and have excelled in innovation, diversity, agility and leadership.
Whether you make the finals or not, you'll still have gotten yourself in front of a bevy of switched-on technorati - or judges to you - and the great tech voting public. And the Reg's readership of course, seeing as we're a media sponsor this year.
With the entry fee capped at $295 if you're company that's less than six years old, privately funded, or at C-series stage, what have you got to lose? And if you're less than two years old, you should check out the Firestarter bursary.
As soon as entries close, the panel of esteemed judges will be beavering away to finalise the shortlist some time in October. After that, it's down to the public vote - and what could be more thrilling that testing your self-belief against the public's belief in you?
The tearfully ecstatic winners will be announced in the New Year.
So don't just wait for the world to recognise your brilliance. Head to the website, craft your entry, and get blazing. ®