Cloud pause slows server revenues amid price war rumours
Server shipments are up but the money isn't flowing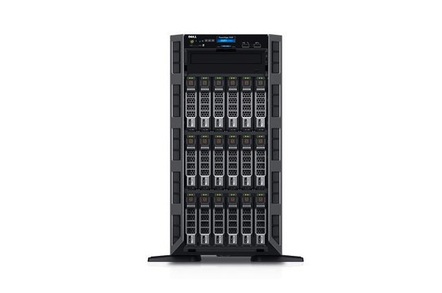 Server sales are continuing to rise, but that's not translating into bulging bank accounts.
So says abacus-wielding analyst firm IDC in its new Worldwide Quarterly Server Tracker covering April to June 2016.
"Overall server market growth has recently slowed in part due to a pause in hyperscale datacenter expansion and is feeling the continued drag from high-end server sale declines," the firm says, suggesting a 2015 upgrade cycle will make 2016 look a bit dull by comparison.
That impact of big buys in 2015 is especially apparent in high-end server sales, which the firm says have "experienced a year-over-year revenue decline of 31.4 per cent to US$1.6 billion on a difficult compare to the prior year." The firm reckons that trend will continue for the long term. It's own view on mid-range servers explains why: it says "Midrange systems were helped by enterprise investment in scalable systems for virtualization and consolidation, as well as increases in x86-based mission critical systems."
The firm says "volume systems" - think low-end servers - "increased 5.3 per cent and midrange system demand increased 12.7% in 2Q16 to $10.6 billion and $1.3 billion, respectively."
Here's the tale of the tape.
Top 5 Vendors, Worldwide Server Systems Vendor Revenue, Market Share, and Growth, Second Quarter of 2016 (Revenues are in Millions)

Vendor

2Q16 Revenue

2Q16 Market Share

2Q15 Revenue

2Q15 Market Share

2Q16/2Q15 Revenue Growth

1. HPE

$3,416.2

25.4%

$3,426.7

25.4%

-0.3%

2. Dell

$2,594.2

19.3%

$2,358.7

17.5%

10.0%

3. IBM

$1,316.2

9.8%

$1,994.4

14.8%

-34.0%

4. Lenovo *

$969.2

7.2%

$949.2

7.0%

2.1%

4. Cisco *

$860.3

6.4%

$866.7

6.4%

-0.7%

ODM Direct

$1,064.8

7.9%

$942.6

7.0%

13.0%

Others

$3,209.2

23.9%

$2,945.4

21.8%

9.0%

Total

$13,430.1

100%

$13,483.7

100%

-0.4%

IDC's Worldwide Quarterly Server Tracker, September 2016
* Note: IDC declares a statistical tie in the worldwide server market when there is less than one percent difference in the vendor revenue share of two or more vendors.
IDC's report of falling server revenue may also be due to aggressive actors dropping prices. Taiwan's Digitimes has reported nervousness in the server supply chain due to Chinese ODM Inspur offering Europe telcos and cloud concerns very, very, keen prices. If that's the case, it'll be good news for buyers but look a bit scary on next month's league table. ®