Alleged buggy software wrongly flunks wannabe lawyers from bar exam. What happened next won't shock you
The worst people to piss off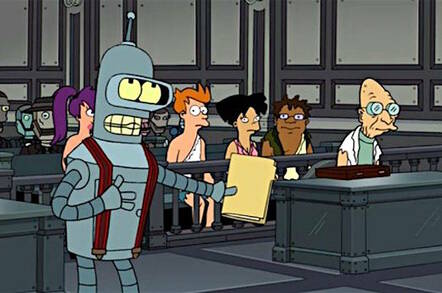 Updated A California software company is being sued after its product mistakenly flunked more than 90 would-be attorneys taking their bar exam.
The class-action lawsuit was filed in a Georgia state court against ILG Information Technologies of Mountain View, California. It seeks damages on behalf of the law students who were told they had not passed the Georgia state bar exam.
A later review found that the 90 applicants had, in fact, passed the exams needed to practice law in the state, and had been given failing grades due to a scoring error. The board has since rectified the issue and notified each of the 90 newly minted lawyers of the error.
The state did not say what precisely caused the results to be incorrectly processed, but that "a different methodology was used for the score calculation, which yielded a different result."
"We have conducted a thorough investigation and have confirmed the causes of the errors in the scoring process," the Georgia Office of Bar Admissions said.
"Those have been corrected and we are establishing procedures to ensure we will not make the same errors going forward."
That, however, has not stopped the group from filing a class action suit against ILG. The suit alleges that the error caused the students to miss out on job opportunities and needlessly spend time and money on prep courses – as they thought they would have to retake the bar.
ILG Information Technologies has not responded to a request for comment on the matter.
As noted by legal trade publication Daily Report, this is the second time in as many years that Georgia bar applicants have been screwed over by flawed testing software. In 2015, an error by a different developer's testing software incorrectly failed a number of applicants and led to a separate $2.1m settlement. ®
Updated to add
A spokesperson for ILG has told us: "We have reviewed the allegations in the complaint filed in Bryan County, Georgia, and they have no merit. There has been no problem with the software and services provided to the Georgia Board of Bar Examiners."
Sponsored: How to Process, Wrangle, Analyze and Visualize your Data with Three Complementary Tools