HPE: Come on in, cool cloud kids, we won't compete with you – unlike *cough* Dell
Service providers lured in with promises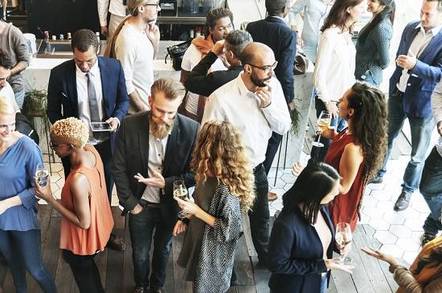 Hewlett Packard Enterprise is seeking a love-in with service providers that deliver cloudy stuff to customers. The IT giant reckons that unlike its arch rivals, there'll be no competitive friction to turn things sour.
For the first time at HPE's Global Partner knees-up – taking place in Boston, Massachusetts – cloud providers were made to feel like members of the family, with specific tracks for those firms alongside resellers and disties. This even though HPE has worked with "thousands" of them for some time.
Steve Dietch, veep of worldwide service provider business, said HPE – having sold off Enterprise Services and now focusing on producing infrastructure tin – wants to work more "intimately" with service providers.
"We will not host [a cloud service] in an HPE data center; we will not compete with Service Providers," he told El Reg. "That is not the case with Dell [Technologies] or IBM SoftLayer."
Since it acquired EMC, Dell has inherited the Virtustream and VMware's vCloud Air services.
"We are very clean and service providers will not be confused. They need help and won't want to go with someone that will compete and go around them," he added.
Hybrid IT is one of the three markets the new, slimmed-down HPE is placing its bets on – mobility and edge computing are the others.
Dietch said HPE will use the Cloud 28+ community – tech suppliers of all types selling and buying services from each other in the EU – to generate more demand for its products.
IBM and Dell have yet to respond to our requests for comment. ®