Dell overtakes HPE in server shipments as worldwide sales shrink
x86, is it?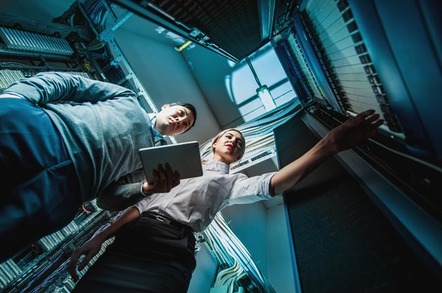 Worldwide server revenue is down 0.8 per cent while shipments are up by two per cent, according to Gartner, and Dell has pipped HPE to the top spot for shipments.
The second quarter of 2016 saw very regionalised trends in server revenues and shipments. Everywhere except for Asia/Pacific and North America is in decline, though shipments in those areas grew by 5.6 per cent and three per cent respectively.
According to Jeffrey Hewitt, research vice president at Gartner: "Dell garnered 19.3 per cent of the market and moved into the No. 1 position in worldwide server shipments due primarily to growth resulting from programmes it has in place in the Asia/Pacific region, most notably in China. However, HPE continued to lead the x86 market in revenue with 26 per cent of the market."
He added: "x86 servers grew 2.1 per cent in shipments and 5.8 per cent in revenue in the second quarter of 2016."
Dell's strong performance in the x86 market saw it overtake HPE on shipments, although its revenues haven't matched that growth just yet. HPE continues to hold more of the market share in revenue though that contracted by 6.4 per cent year-on-year, while Dell saw almost 10 per cent growth. After selling to Lenovo, IBM's server revenues dropped by a whopping 34.4 per cent.
HPE's shipments also contracted year-on-year, shrinking by more than 18 per cent, while Dell, Lenovo, Huawei, Inspur and others all made considerable gains. ®
Sponsored: Becoming a Pragmatic Security Leader