Post-Brexit UK.gov must keep EU scientists coming, say boffins
Top profs and R&D bod make plea to Parliament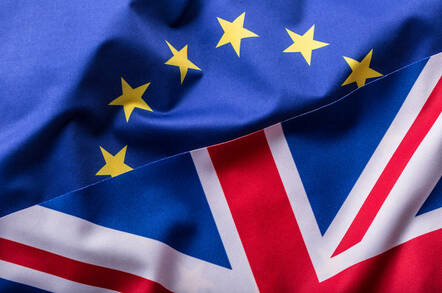 Attracting and retaining EU talent remains a top concern for UK science following Brexit, according to today's House of Lords Select Committee meeting about EU membership and UK science.
David Phoenix, vice-chancellor and chief executive of London South Bank University, Patrick Vallance, president of pharmaceuticals R&D at GlaxoSmithKline, and David Greenaway, vice-chancellor of the University of Nottingham and chairman of the Russell Group of universities, were invited to give evidence at the hearing.
All three agreed that attracting European students and staff members to the UK was necessary for a thriving scientific research community.
Vallance said GSK "recruited heavily" from European countries and EU researchers added a "vibrant culture" to the company's R&D sector.
EU students are added talent for Russell Group universities as they were skewed towards STEM subjects and an early career in research, Greenaway said.
Many scientists have voiced similar concerns. In a letter to The Times, Stephen Hawking and more than 150 Royal Society fellows warned that leaving the EU would be a "disaster for science".
"We now recruit many of our best researchers from continental Europe, including younger ones who have obtained EU grants and have chosen to move with them here. Being able to attract and fund the most talented Europeans assures the future of British science and also encourages the best scientists elsewhere to come here," the letter said.
Although Prime Minister Theresa May hasn't been explicit about cracking down on immigration following the referendum, her new government has been harsher to international students. In particular, the Prime Minister backed a decision to restrict the number of student visas issued.
Students hoping to stay in the UK after graduation must apply for a Tier 2 visa, which requires them to earn a minimum salary of £20,800. For experienced workers, the minimum threshold will rise from £20,800 to £25,000 in autumn 2016, and will rise again to £30,000 in April 2017.
Early-stage researchers may not make the £30,000 cut off, Greenaway said. The added bureaucracy following Brexit could put EU students off from applying to study in the UK as well as concerns over whether they would still be eligible for student finance.
The government should consider "[taking] EU students out of the net migration target", Greenaway urged. ®
Sponsored: Becoming a Pragmatic Security Leader