End all the 'up to' broadband speed bull. Release proper data – LGA
Ofcom ought to collect local data for local people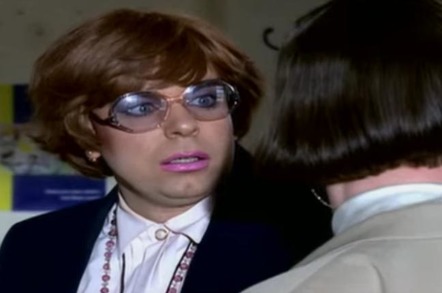 ISPs should release data on broadband speeds at a household level so residents can easily compare speeds and switch providers, the representative body for 370 local councils has said.
The Local Government Association (LGA) is calling for greater transparency of speeds direct to consumers' homes rather than just their postcodes, ahead of the second reading of the Digital Economy Bill today.
"At the moment, there is no one place that consumers can compare side by side estimates of the broadband speeds that providers could supply to their home. Instead they can only see postcode estimates giving 'up to' speeds which can vary significantly from what residents might actually receive," said the LGA.
The LGA wants Ofcom to have the power to request address level data from providers in order to monitor the accuracy of speed predictions and for third parties to have access to live data on household speeds to present accurate comparisons to consumers.
Mark Hawthorne, LGA People and Places Board chairman, said: "The quality of digital connectivity can be markedly different from area to area with some households being able to access superfast broadband speeds whilst others can only achieve substantially less.
He added: "Our residents can only make the most informed choices if they have all the data at their fingertips in one place."
The LGA recently called for greater transparency in the rules which allow providers to promote "up to" download speeds if they can demonstrate that just 10 per cent of their customers can achieve them.
The Digital Economy Bill also contains the provision for a legal right for a universal service obligation of 10Mbps by the end of the decade.
The LGA said it wants the government to continue its commitment to the USO in the face of industry scepticism and to push ahead with giving powers to Ofcom to demand more data from providers.
Other aspects of the Digital Economy Bill include ten year sentences for online copyright infringement and age verification for online pornography.
Privacy groups have expressed concern over the measures. The Open Rights Group said: "Compulsory age verification poses serious privacy concerns that are not addressed within the Bill. Commercial pornographic websites may collect the exact identity details of their users, creating clear commercial opportunities for themselves." ®