Pains us to run an Apple article without the words 'fined', 'guilty' or 'on fire' in it, but here we are
Finally – an iPhone we can use, er, in the shower?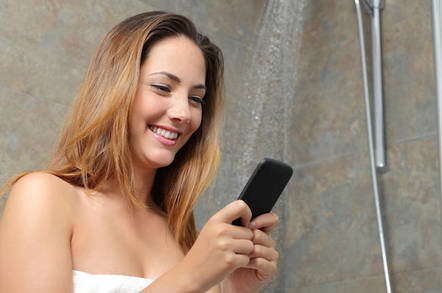 Apple held court in San Francisco on Tuesday to announce updates for the iPhone and Apple Watch lines.
Speaking to a hand-picked crowd at the Bill Graham Auditorium (The Register was not invited), CEO Tim Cook showcased the annual updates for both the smartwatch and smartphone pieces of Apple's lineup.
A very swimmable Apple Watch
For the new Apple Watch, designated Series 2, water resistance will now be offered for depths up to 50m. This will allow Apple to add a host of new fitness tracking features for swimming activities.
The exercise-aids will be a major selling point of the Series 2. In addition to swimming trackers, Apple is adding more software to aid land-based workouts and is including a special Nike+ edition of the phone that will offer additional tie-ins with the shoemaker's own fitness tracking tools.
On the hardware side, the Series 2 will be equipped with a new S2 processor and built-in GPS to improve tracking when the Watch is worn without an iPhone nearby. Apple is also touting a brighter screen and a white ceramic case offering.
The Apple Watch Series 2 will open for pre-orders this Friday, with general availability slated for September 16. The starting price will be $369. The Nike+ model will not be released until next month; the original "Series 1" Watch will continue to be sold at a reduced starting price of $269.
This iPhone 7 ain't got jack
For the iPhone 7, Apple is touting updates to the camera systems that execs say will rival those of professional photo rigs (though marketing boss Phil Schiller was careful to note that the iPhone won't be replacing pro DSLRs any time soon).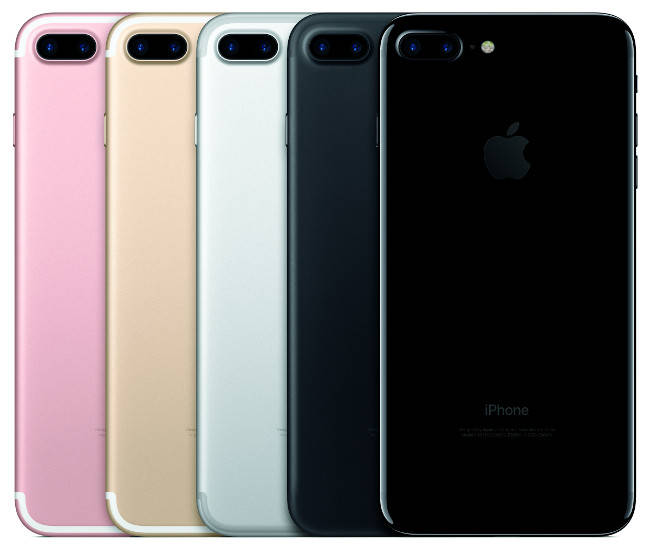 The iPhone 7 will sport a single 12MP camera, while the 7 Plus phablet will have both wide-angle and telephoto 12MP cameras. Apple says the new cameras will feature improved lenses and better signal processors – Schiller boasted the iPhone was a "supercomputer for photos."
Additionally, the outer case of the iPhone has been redesigned by Jony Ive and company for the new model. The camera enclosure is molded into the case and there are new options for "jet black" and flat black finishes, as well as the traditional silver, gold, and rose gold (read: pink) color offerings.
Other touted updates include the addition of the A10 processor – a multicore ARM-compatible system-on-chip with a mix of smaller and beefy cores – a haptic-feedback home button, and longer battery life.
Sir Jony's airtight openings
Like the Watch, Apple has added significant water resistance to the iPhone's case design. For the iPhone 7, this means surviving immersion of up to 1 meter and earning an IP67 rating.
This means that, while far from being able to survive a prolonged soak at the bottom of a swimming pool, the new iPhone should be able to withstand the occasional accidental dunk in a sink or spill into a pond without any issue.
Samsung has long touted a similar degree of water resistance as a major selling point for its Galaxy line of smartphones, though some of those claims have been challenged with specific models.
Ear plugs unplugged
As expected, the unveiling of the iPhone 7 also brings about the end of the traditional 3.5mm headphone jack in Apple's flagship handset. The new iPhone will only use headphones that plug in via the Lightning connector or wirelessly.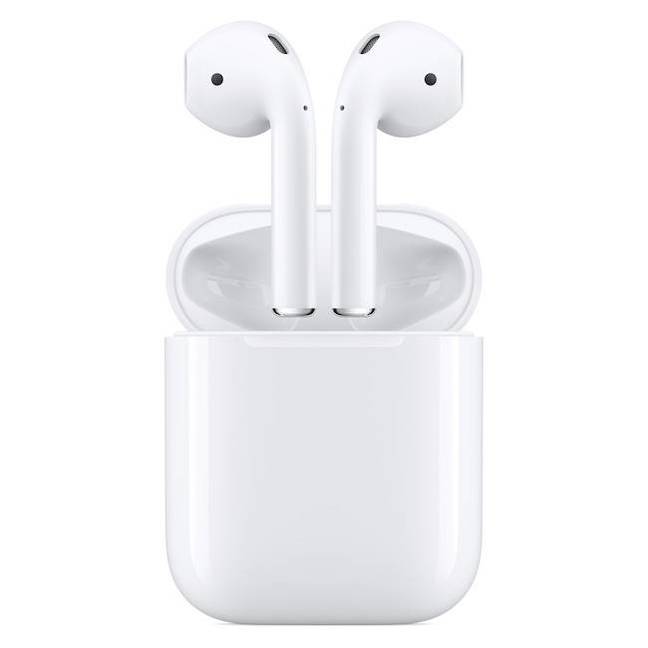 Apple marketing boss Phil Schiller described the decision by Apple designers to cut out the 3.5mm headphone jack as a "courageous" move to save space on the handset. He argued that the Lightning connector has always been considered a high-quality audio input format.
"An ancient, single-purpose analog connector doesn't make sense because that space is at a premium," Schiller reasoned.
To help ease the blow, Apple says it will include a 3.5mm to Lightning adaptor with every iPhone 7 and 7 Plus. For those who wish to go entirely wireless, Apple will also sell Airpod headphones as well as a pair of Beats-branded wireless headsets that will work with the new iPhone.
The iPhone 7 and 7 Plus will be available for pre-order on September 9, with official launch taking place on September 16. Both handsets will be offered in 32, 128 and 256GB capacities, with the iPhone 7 starting at $769. Airpods will set you back $159. ®
Sponsored: Detecting cyber attacks as a small to medium business