Want a Windows 10 update? Don't go to Microsoft ... please
Peer-to-peer Delivery Optimisation goes global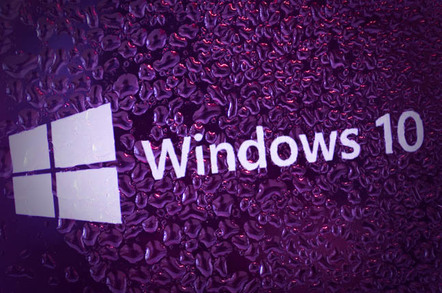 Microsoft has slipped out an update to Windows 10 to early testers letting you slurp software updates from others across the internet.
The Windows 10 Insider Preview Build 14915 that has gone to testers on its Windows Insider "Fast Ring" comes with Delivery Optimisation broadly enabled.
Delivery Optimisation was introduced in the Windows 10 November Update and had allowed you to get updates from fellow Windows 10 users on your local network.
Now, however, the circle has grown: you can now get updates from PCs on the broader internet.
With Delivery Optimisation, your PC might also send software updates that you have downloaded to others running Windows 10.
The new feature is turned on by default but can be switched off.
The idea of Delivery Optimisation is that software downloads and updates converge on a destination PC from around a network, helping reduce network bottlenecks and delays.
Microsoft claims to have experienced a reduction in network consumption of between 30 and 50 per cent on networks where PCs have been keeping up to date with preview builds and apps from its own online Store.
Delivery Optimization works by breaking a download into small pieces and then determines the best route for delivery. ®
Sponsored: Minds Mastering Machines - Call for papers now open