Mangstor, Mellanox flash rig crowned 'fastest in the lab'... for RAID-0
Reviewer says NVMeF-based MySQL cluster is darned quick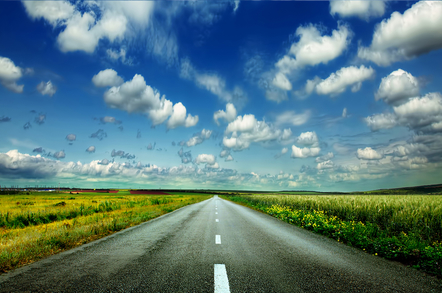 Trusty Storage Review has been at it again, testing a Mangstor-Mellanox NVMe over Fabrics (NVMeF) rig servicing a MySQL virtual cluster – and finding it 2.5x faster than any other flash array it's ever tested.
The Mangstor kit comprised an NX6325 all-flash array with 4 x 2.7TB add-in card (AIC) NVMe flash drives stuffed into an HPE gen 9 DL380 2U server amd running TITAN software.
This was integrated with a Mellanox SN2700 100GbitE switch and ConnectX4 NICs providing RoCE (RDMA over Converged Ethernet).
The tested MySQL virtual cluster had nodes in virtual machines, namely between four and 32 Percona nodes. At the 32-node level the Mangstor box delivered 38,000 transactions/sec. The MySQL transactional latency was 14.3ms for four nodes and 26.6ms for 32 nodes. The workload went from four to 32, an eightfold increase, while the latency didn't quite double.
The tester said: "The net result is a package that is absolutely scorching to the point that it's the fastest shared storage to ever hit the lab."
However, the system was configured for RAID 0, meaning it couldn't withstand a flash drive failure.
Also, due to a driver support problem the Mangstor/Mellanox system cannot be used as a VMware shared datastore. Still, for performance-critical MySQL workloads, a journey along the RoCE road can be completed faster with Mangstor and Mellanox. ®