Google breaks heart, White Knight falls off horse
Now. About that Venezuelan option...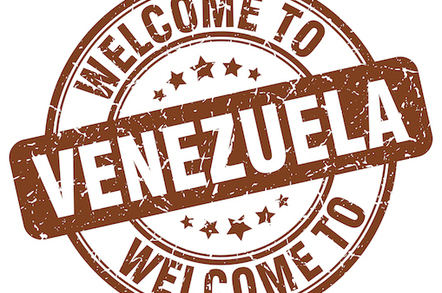 Analysis Google Fiber was supposed to be the White Knight of US broadband, riding to its rescue. But this horse has bolted. In the opposite direction.
Rumours of the scale back had already been reported - we just didn't know by how much. Now it emerges that Alphabet CEO Larry Page has not only slashed Google's FTTH operation in half, he's set it an impossible goal: they must cut costs by 90 per cent. This sounds a lot like a target that was carefully chosen not to be met, and It's difficult to see how Google Fiber can achieve this target by doing more of the same.
Google Fiber was the bright hope of the collectivist reformers. Albeit garbed in pro-market language, greater intervention was advocated at length by law prof and Obama advisor Susan Crawford at in her book Captive Audience: The Telecom Industry and Monopoly in the New Gilded Age.
And Crawford had gushed over her White Knight.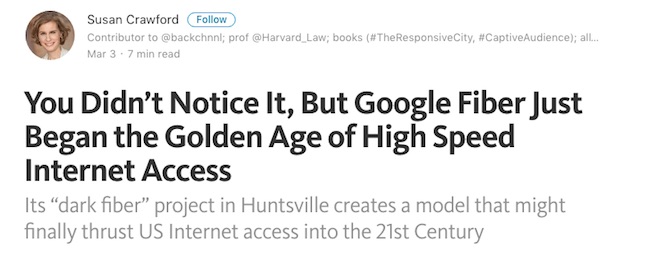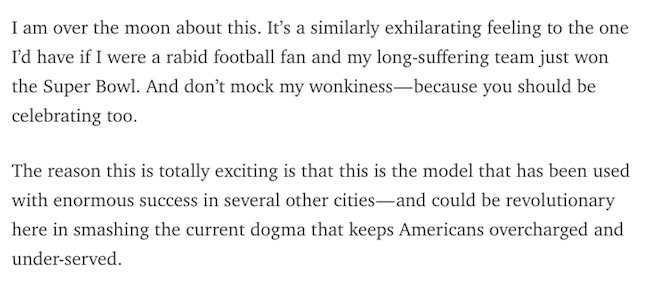 Note the language: "Revolutionary", "totally exciting", "over the moon", "exhilarating".
Aging man-child Cory Doctorow has long advocated the Venezeulean option:
If they don't like those rules, let them get their goddamned wires out of our dirt, off our streets, out of our basements. Let's give them 60 days, and if they haven't pulled up their wires by then, we'll buy them for the scrappage price of the copper.
And we have readers who sympathesize: the taxpayer must shoulder the cost of telecomms infrastructure capex. Here's one example.
Crawford's explanation for the state of US broadband could be seen as conspiratorial; she argued that Big Telco had captured the regulatory agencies, and Congress. But this argument cuts both ways. Perhaps it was possible to argue in 2011, when she wrote the book, that Big Telco owned Washington, but since then, things have changed.
The DoJ's antitrust division is remarkably friendly. Investigations into Google's business practices are snuffed out, with Google helping the FTC to write the press release explaining why. Over at the FCC, the agency has given itself extensive authority over the pipes.
So Crawford now has the regulation she wanted, but the investment isn't following.
Are these two facts related? Economist Hal Singer calculates infrastructure investment fell in 2015, by some 0.4 per cent. Singer is adamant that this is more than just a correlation - that heavy handed regulation is responsible for the fall. But telco expenditure projections wax and wane all the time: they fell $20bn in response to a stronger dollar exchange rate.
Analyst outfit Raymond James predicted that for 2016, US annual telco capex would grow by three per cent over 2015, with telcos (wireline & wireless) up two per cent, and cable TV up by one per cent" This isn't too bad considering European capex fell seven per cent.
So let's just say that Google pulling back from FTTH is not a healthy sign.
The "Venezeulan option" isn't cheap. Annual wireline capex in the USA reached a peak of $79bn a year in 2000, but has mostly bobbed around the $30bn a year figure ever since. That sum is exceeded by wireless spending, which is between $7bn and $9bn per quarter
And for comparison, here's the US national debt clock
For the USA to start to pour such huge amounts of taxpayer money into telecooms infrastructure is a big thing to ask, and there isn't the political consensus to support it. Unfortunately for the Obama netroots who are keen to find someone else to pay for something they like using, broadband capex would be well behind other Federal Spending priorities. Fixing the holes in the road is further up the list.
For better or worse, if the US wants better broadband, it can give up waiting for a deus ex machina, or a White Knight to save the day. It's stuck with finding measures to stimulate the market. You don't get the broadband you deserve - you get the broadband you pay for. ®
Sponsored: Learn how to transform your data into a strategic asset for your business by using the cloud to accelerate innovation with NetApp