Vidahost hikes domain name fees by a third, blames Brexit
Weak pound means higher prices for Brits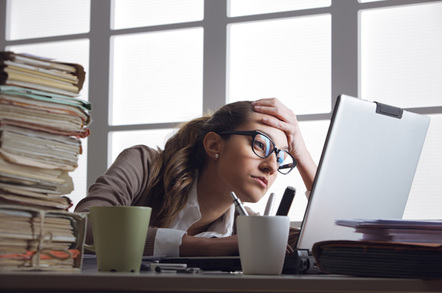 Domain name biz Vidahost has hiked up the cost of its pricing by 33 per cent, blaming Brexit-induced exchange rate woes.
In an email sent to customers and seen by The Register, the biz said: "Prior to the referendum to leave the EU, we spent time working up rigorous plans for the Brexit scenario.
"True to form we focused on how this decision would affect our customers. It was clear that there would likely be some pricing issues around exchange rates between currencies."
However, following the vote the company said it saw "an immediate impact on exchange rates."
It said: "The exchange rate for USD has suffered in particular, which has a direct impact on the cost prices for the vast majority of domain names as we are charged in USD by the registries (the companies which manage top level domains like .COM).
"Having waited to see if the pound stabilised, the biz concluded that "we have no choice but to adjust our GBP pricing to reflect the additional cost and ensure we remain sustainable."
From 25 August to "accurately reflect the current exchange" the biz will be increasing the renewal price of core gTLDs .COM, .NET, .ORG, .BIZ and .INFO domains to £9.99 excluding VAT.
In a screenshot of prices from June seen by The Register, domains were previously invoiced at £7.49 excluding VAT.
The pricing adjustment will not affect current payments and will only come into effect at the point of renewing domain names, said the company.
Each top-level domain has its own registry, with dot-com and dot-net web addresses administered by Verisign. The price is set and capped by a combination of the US government and ICANN. Consequently, a weak pound against the dollar means UK domain companies are having to pay higher wholesale prices.
In June the dollar was roughly $1.50 against the pound. It has since fallen 20 per cent to $1.30.
A Vidahost spokesman said: "The registries which have experienced price increases are priced in US dollars. We offer service to our UK customers priced in pounds. The pound is weaker against the dollar than it was at the point we last set pricing for these TLDs so our cost price has increased relative to the price the domains retail at.
"This necessitated a small price adjustment to maintain our slim profit margin on all domains." ®