Data-viz biz Tableau Software brings ex-AWS exec to the table
Hopes for tasty earnings as it dines out on share spike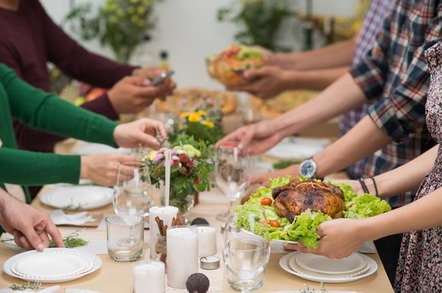 Data-visualisation business Tableau has announced that a former AWS executive, Adam Selipsky, is to come in as the new president and CEO in September as the company seeks to transform itself into a grown-up business.
A marketing man at Amazon Web Services, Selipsky was with the cloud giant pre-revenue; it now brings in more than $10bn annually, according to his LinkedIn profile.
The Harvard graduate now joins Tableau on 16 September, after 11 years at AWS, and says he is "incredibly excited to join the Tableau team".
He has certainly got a job to do, with sales and marketing expenses now eclipsing licensing revenue at the business. Tableau missed its earnings in its Q2 report earlier this month, prompting its chief financial officer to inform investors that the business had "overachieved on bookings attainment for the quarter," after the sales team cost the company $119m in commissions and other expenses.
The current CEO and co-founder, Christian Chabot, welcomed Selipsky as "the right person to lead Tableau to the next stage of growth", stating: "His experience in making AWS the world's leading cloud platform, his passion for servicing customers at a global scale, and his authentic team player attitude make him an extraordinary fit for Tableau."
Chabot will continue to serve as chairman of Tableau's board of directors, but changes are being made across Tableau's executive committee. Chris Stolte, another co-founder and the current chief development officer has been demoted to a technical advisor and replaced by Andrew Beers, while Francois Ajenstat replaces Beers as chief product officer.
Tableau recently released version 10 of its data visualisation product, which comes with a new font and colour palette. Shares in the business rose by more than six per cent following the announcement of Selipsky's appointment. ®