Watt the USB-C logo?
The USB Implementers Forum (USB-IF) has created a new logo for chargers. There it is, under this paragraph.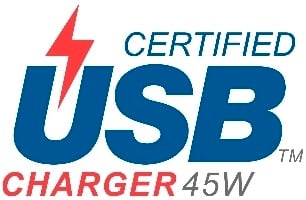 The new Certified USB Charger Compliance and Logo Program is designed to give consumers confidence that chargers won't fry their USB-C hardware.
Certified Logos will detail a charger's power capability, expressed in Watts, and will guarantee interoperability with USB-C.
With two billion USB-C devices thought be on the way by 2020, the USB-IF hopes that certified chargers will see consumers feel so confident about the presence of its art that they buy fewer chargers. ®
Sponsored: What next after Netezza?