Speaking in Tech: Intel joins ARMs race – even Chipzilla needs to Make All The Things
Keep those multi-billion dollar fabs pumping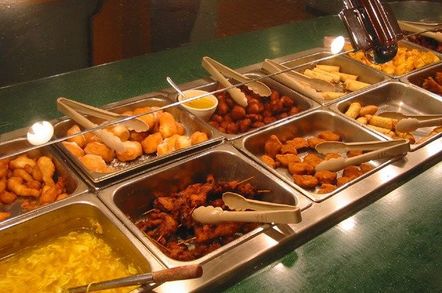 Podcast

Greg Ferro of Packet Pushers co-hosts the podcast this week with Greg and Ed to discuss Intel, the death of private clouds, IoT and OpenStack. Our special guest this week is Eric Wright… not the rapper, the dude from VMTurbo…er… Turbonomic also known as DiscoPosse.
The details…
(0:00) Ferro the TWiT
(2:53) Podcast Idol update
(3:20) Introducing Eric Wright (DiscoPosse)
(6:40) Field report from Intel Developer Forum
(8:00) Intel jumping into ARM fabrication
(12:24) Intel all about avoiding public cloud
(13:44) Private cloud… in a car!
(16:25) Wait, Private cloud dead, again
(17:50) Prediction: AWS will offer Private Cloud
(26:29) Cloud is not a zero sum game
(30:50) Internet of Things as the game changer
(36:40) VC's optimized for failure
(38:22) Is OpenStack turning into TrumpStack?
(46:30) Making sausage in the open
(49:15) The origin of DiscoPosse
Listen with the Reg player below, or download here.
Podcast Subscriber Links
Subscribe through iTunes
Subscribe through Google
Subscribe through Stitcher
Feed URL for other podcast tools – Juice, Zune, et cetera: http://nekkidtech.libsyn.com/rss