IT snafu takes down Action Fraud's web crime reporting form
Cops: This doesn't appear to be the work of hackers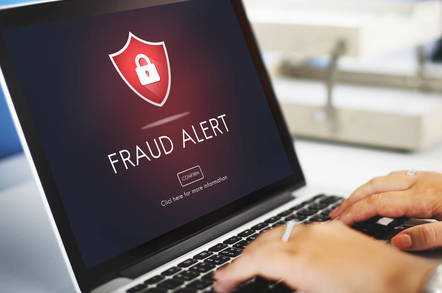 An unspecified IT problem has taken down the online reporting tool for cybercrime victims in the UK.
Action Fraud is the public-facing body which supports victims of online crime in the UK.
It is not an investigative body and refers fraud crimes to the National Fraud Intelligence Bureau, which is run by the City of London Police.
This morning its online reporting tool has been mysteriously borked, due to unspecified IT problems which its technical team is working to solve.
Action Fraud has stated that it is "aware that some people are experiencing difficulties with our online reporting tool" and apologises "for any inconvenience this has caused."
@actionfrauduk we're having problems reporting on your website. Error after the captcha screen. Can you help? pic.twitter.com/JnJQIGuajr

— Dave Mc (@mackiezr) August 15, 2016
Last year the private company which ran Action Fraud's call centre, Broadcasting Support Services, went bust amid complaints about its ability to run the service. In one situation BSS was forced to pay a fine after another IT problem lost the details of more than 2,000 cases of fraud.
A spokesperson for the City of London Police told The Register that engineers were currently working to fix the issue, though it was unclear how long it may take to find a resolution.
They added that it did not appear to be related to any malicious attacks against the site. ®