League of lawsuits: Game developer sues cheat-toting website
Riot breaks out the lawyers to take down illegal boost scripts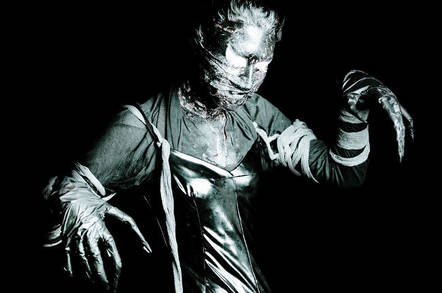 The makers of the popular game League of Legends have filed suit against the operators of a site that helps players cheat.
In a complaint filed to the Central California US District Court in Los Angeles (yes, the Central California court is in LA... we don't know why either), Riot Games says that 13 people who run the LeagueSharp service are posing an "enormous threat" to the existence of the game.
LeagueSharp (aka L#) is a subscription service that allows users to run scripts that automate complex functions in the game. For $15 to $50 per month, players gain access to L# scripts that promise to automatically level-up players and execute complex moves in the game with a single button-press.
"LeagueSharp is an all-purpose last-hitting, lane-freezing and lane-clearing solution for League of Legends," the tool's developers say.
According to Riot, however, L# is an illegal tool that lets users cheat at LeagueOfLegends (LoL) and undermines the integrity of a game that has become so popular it has its own professional competitive leagues.
"It is absolutely imperative to Riot and to the future of LoL that the game provides to its players a fair, competitive, and enjoyable environment that rewards its players' skill and experience," Riot says in its filing.
"By enabling some LoL players to cheat in the game or to automate their performance, L# disrupts (and threatens to destroy) Riot's carefully crafted gameplay, and ruins the game experience for players who take the game seriously and who wish to play fair."
Claiming violations of the Digital Millennium Copyright Act for tampering with its anti-cheat tools and inducing users to violate its terms and conditions, Riot is suing three named defendants (Stefan Delgado Argote, Matthias Oltmann, Tyrone Tom Pauer) and 10 unnamed "Doe"s it says operate L# under the guise of a shell company based in Peru.
The suit seeks monetary damages as well as an injunction that would prevent L# from offering LoL scripts. ®