Mobile malaise drags down Asus Q2 numbers
Pulled ahead of Apple, still struggling to grow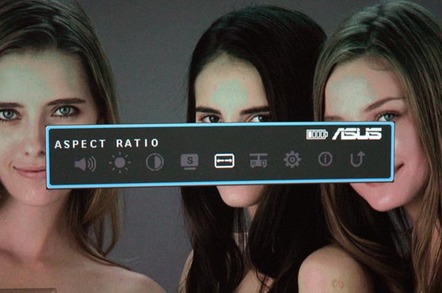 Asus has reported a double digit slide in net income for the fourth quarter, highlighting that even overtaking Apple in the computer sales stakes is no golden ticket to world domination.
The netbooks and bikinis innovator turned in Q2 net revenues of $NT93.9bn (£2.3bn), a 5 per cent slip on the same period last year, results released this week showed. Net income slipped even further, down 11 per cent $NT4.13bn over the same period.
However, even that bottom line was boosted by a big jump in non-operational income, including ramped up internet income and exchange gains. At an operational level, the firm made $NT3.8bn, a 20 per cent slide on the previous year.
PCs accounted for 65 per cent of its business, up four points on the previous year, while mobile clocked in at 18 per cent, down four points. Components and IoT were flat at 14 per cent and 3 per cent respectively. Asia took a bit of a kicking, down 7 percentage points to 42 per cent of total business, while the Americas clicked up 2 points to 23 per cent, and Europe ratcheted up 5 points to 35 per cent.
Recent figures from Gartner showed Asus pulling ahead of Apple to take fourth place in the PC shipments in the second quarter. Which just goes to highlight Apple's lacklustre performance in Q2.
Asus said it expected third quarter revenues to come in at $NT105bn, plus or minus $NT5bn. While PC and component revenue are expected to be "flattish" year on year, mobile revenues are forecast to slide 20 per cent on the year.
The firm confirmed last month that UK prices on its kit in Q4 would rise by 9 per cent on average following the slide in the pound which followed the UK's vote to leave the European Union. That said, analysts pointed out that vendors would already have bought in components, so the main effect would be a boost to their margins.
Presumably it is hoping the rollout of its Zenfone 3, which it said was experiencing "strong demand" in South East Asia, will help it claim back lost mobile revenues. It said it was "coming soon" in additional markets, including the US, Brazil, Italy, India, China, Russia, Japan, the Philippines and Indonesia. ®
Sponsored: Webcast: Build the next generation of your business in the public cloud