Bleeping Computer countersues Enigma in software review libel row
We bleeping didn't run a bleeping smear campaign, says site, you bleeping ran a bleeping smear campaign!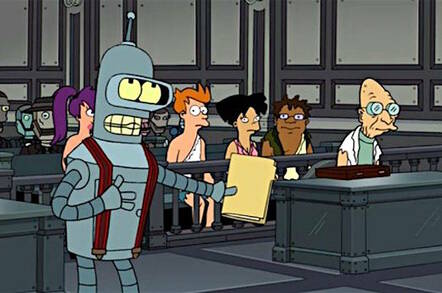 PC fix-it site Bleeping Computer has hit back at Enigma Software's defamation lawsuit with several counterclaims that accuse the software house of running a "smear campaign" to discredit it.
In a notice posted to its site, Bleeping Computer, a New York state company, says that it has accused Connecticut-based Enigma of, among other things, defamation, cybersquatting, deceptive and unfair practices, and trademark infringement.
The lawsuit [PDF] from Bleeping is in response to Enigma suing Bleeping Computer for defamation and false advertising after it posted opinions of Enigma's Spy Hunter software and critical reviews that Enigma says were "biased" and "misleading" to the public.
Bleeping, however, claims that Enigma is the one engaging in misleading and covert tactics.
"Enigma's lawsuit is plainly nothing more than an attempt to bully and censor Bleeping Computer, and to deter anyone who might criticize it – one more attempt in Enigma's long pattern of threats, intimidation and litigation," Bleeping says.
"Worse, however, is that all the while, Enigma has been engaged in aggressive, secretive, and cowardly attacks against Bleeping Computer, including ripping off Bleeping Computer's content and pretending it was authored by Enigma, repeatedly misusing Bleeping's registered trademark to trade upon its goodwill, and publishing blatantly false claims about Bleeping."
The case, Enigma Software Group vs Bleeping Computer LLC, is scheduled to be heard in the Southern New York US District Court. ®
Sponsored: Detecting cyber attacks as a small to medium business