Mangstor tells IT managers: Hey SANshine, c'mon in, the fabric is fine
Software plug-in for TITAN OS to give SANs ultrafast front end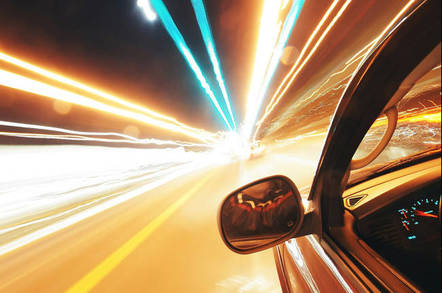 Mangstor says it has found a way to bring iSCSI and Fibre Channel SANs into the NVME over Fabrics array era – an era which kills their network latency access penalty.
Paul Prince, Mangstor CTO, says: "Existing SANs based on FC or iSCSI have very high latencies which limit the performance of today's high performance applications that Mangstor has solved by adding NVMf arrays utilizing SANConnect as a fast caching tier." He talks about it "providing an evolutionary approach for introducing NVMf storage networks into existing datacenters."
The SANConnect fabric bridge plug-in for TITAN 2.0 connects this target software to NVMf arrays. TITAN integrates NVMe SSDs with Remote Direct Memory Access (RDMA) Network Interface Cards (NICs). SANConnect links NVMf storage arrays, like Mangstor's NX6320, to existing iSCSI or Fibre Channel (FC) SANs as a fast storage caching layer. The software is a plug-in component for Mangstor's TITAN 2.0 software.
Broadly speaking, instead of SANs offering access latencies in the near-milliseconds/milliseconds timeframe they could provide it in the low hundreds of microseconds instead by sticking an NVMe over Fabrics array in their host-facing front end.
In Mangstor's view, IT managers can upgrade existing SANs to higher performance storage fabrics in a phased manner without incurring the forklift upgrade style costs and complexities of uprooting and building such fabrics from the ground up. Sounds logical.
Check it out at Mangstor's Flash Memory Summit booth, number 601, if you are in Santa Clara on August 10 or 11. ®