Sysadmin-waker PagerDuty targets CEOs and Europeans next
Escalate, escalate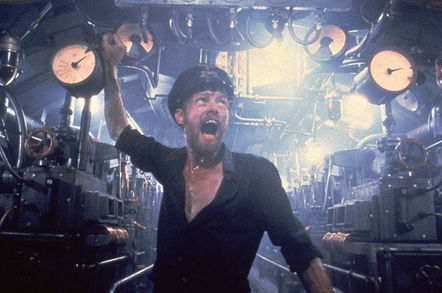 PagerDuty is looking to save CEOs, sales types and Europeans from the tyranny of midnight pagers, under newly swiped CEO Jennifer Tejada.
The firm's Saas-based alert platform has built a business, and arguably a cult following, amongst engineers and support bods, in part because its escalation rules mean they don't necessarily get tipped out of bed at the merest hint of a glitch.
Tejada was previously CEO of Keynote Systems, and was chief strategy officer at Mincom, which means she qualifies as a Saas veteran - depending who you believe, the term was first used n 2001. She replaces Alex Solomon, one of PagerDuty's three cofounders. Solomon has taken on the role of CTO at the firm. His two fellow cofounders also continue to be involved at the company.
PagerDuty is growing its revenues at just shy of 100 per cent per annum, though as it is still private, it's not clear what that 100 per cent translates to in real dollars. Having an experienced CEO come in to look after the business challenges at this stage, while the founders concentrate on nurturing the product is hardly unprecedented. Tejada said it faced the challenges of continuing to scale its company infrastructure in line with growth, keeping its talent pipeline on track, and in anticipating where its customers, and products, should be in the coming years.
And part of where its customers are expected to be, is in the enterprise.
Tejada and senior product development VP Tim Amandpour said the crucial element of its platform was the ability to plug into a variety of corporate systems, handle masses of data and pull out the "signal from the noise".
This could be as applicable beyond the dev and ops departments, with the system underlying alerts for sales heads, keeping them up to date on progress, or for CEOs examining service levels within the business as a whole.
PagerDuty is one of a range of companies which could be loosely grouped under the DevOps label that are racing for growth. It's perhaps not surprising that Tejada is also on the board of Puppet.
PagerDuty has built its business on a subscription model, again mirroring its counterparts in the new software/DevOps space. As well as continuing to adapt its product, Tejada said she expected it would need to look a its account management, as its customer base became increasingly enterprise based - and it looked to pass on the lessons it has learned in building a digital business: "We are the experts in building the business of the future."
Tejada said Europe currently accounted for 20 to 25 per cent of the firm's revenues, all without any staff actually based either on the continent or in the British Isles. But, she continued, "That is going to change… Europe is increasingly important." She said the firm expected to have both in-house staff in place, and partners by the beginning of next year. "We are working on that now." ®
Sponsored: Becoming a Pragmatic Security Leader