Seagate coats SATA flash in Nytro, waits for explosion
It's a power-sipper, apparently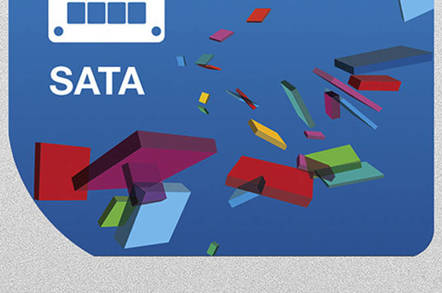 Seagate has added a read-optimised SATA SSD to its Nytro line – the XF1230.
The LSI Nytro SSD line was acquired by Seagate in 2014. This product is a 6Gbit/s SATA drive in a 2.5-inch case and comes with 240GB, 480GB, 960GB and 1.92TB capacities, using eMLC flash. We're not told the cell geometry or the supplier, but Seagate has a strategic alliance with Micron.
The read performance numbers are 98,000 IOPS and 560MB/sec, with average latency of 135μs or 130μs; it varies with the capacity level.
Write performance varies with capacity. As that rises from 240 through 480 and 960GB to 1.982TB then:
Random write IOPS start at 8,000 and go on to 15,000, 16,000 and 17,000,
Sequential write bandwidth is 290, 500, 460 and 430MB/sec as capacity rises,
Average write latency is 105, 56, 55, and 50μs as capacity rises.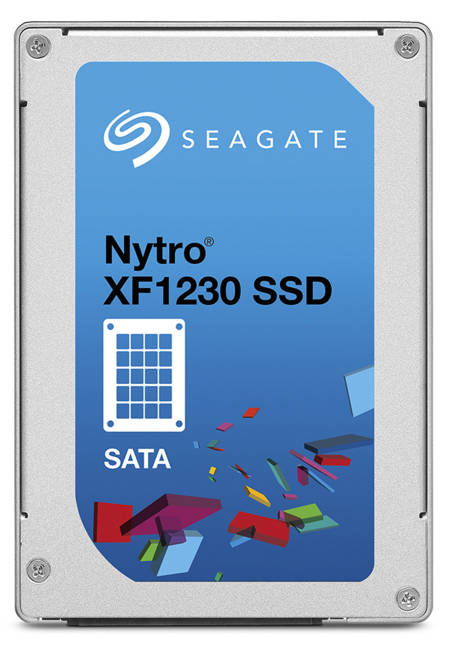 Seagate makes much of the drives' power efficiency, which is 2.9, 3.9, 4.7 or 4.8 watts as capacity rises. The endurance is 0.5, 0.6, 0.67, 0.67 Drive Writes per Day (WPD) as capacity increases. All versions have a five-year warranty and feature a 2 million hours MTBF rating. There is power fail protection but no encryption.
Check out the XF1230 datasheet here (PDF). The drive is sampling to OEMs now with GA expected in a few weeks. ®
Sponsored: Webcast: Why you need managed detection and response