Mozilla 404s '404 Not Found' pages: Firefox fills in blanks with archive.org copies
Break through the web's annoying HTTP dead ends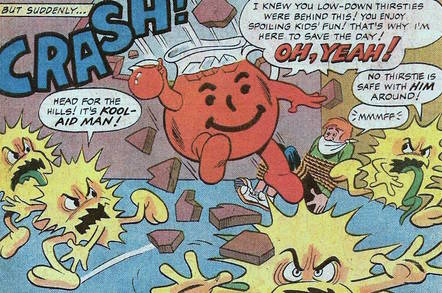 Mozilla is trying out a new experimental feature in Firefox that lets you smash through annoying 404 dead-ends.
The "404 No More" feature uses copies of webpages from the Internet Archive's Wayback Machine to replace 404 "not found" errors with something more useful. If you visit a link to a page that's disappeared, Firefox will fetch from archive.org a version of the page before it vanished.
We have no doubt the feature will be useful on most occasions, although on certain websites the 404 page can end up being more amusing than the page you were actually trying to load.
To try "404 No More", Firefox users will have to install Firefox Test Pilot, a browser plugin for English-language Windows, OS X and Linux Firefox builds that lets you experiment with in-development features.
After downloading and installing Test Pilot, users can turn 404 No More (and other trial features) off and on through the plugin's control panel. If the feature proves to be a success, it'll eventually find its way into a future official release (and presumably Moz will bung archive.org some bandwidth cash).
Test Pilot is itself a new venture for Mozilla, having only been released in May this year.
Mozilla hopes that Test Pilot will streamline the process of testing new functionality in Firefox as well as exposing the features to a larger audience of users who might not want to be running a prerelease build of Firefox. Rather, users who run into bugs or compatibility issues when using Test Pilot can simply turn off the offending component and continue using the other features. ®