California to put all your power-hungry PCs on a low carb(on) diet
Hippy Golden State would be first to limit machines sold within its borders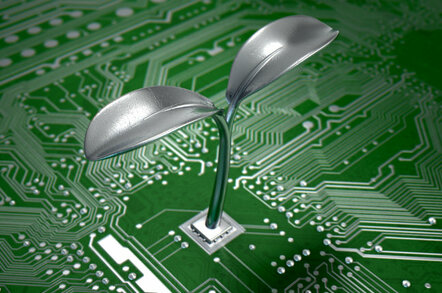 California could soon become the first US state to pass laws limiting the power consumption of computers sold within its borders.
The San Diego Union-Tribune reports that the California Energy Commission (CEC) wants to, by the end of the year, require PCs and monitors sold in Cali to use way less energy.
The report cites a set of guidelines proposed by the CEC last year as a blueprint for the final version of the eco-friendly rules.
The March 2015 plan calls for the standards to first be enacted for notebooks, small servers, and workstation computers in 2017, with desktops and thin clients added a year later.
The state estimates that the standards would increase the cost of manufacturing a new PC by as much as $18 per unit, an increase that would likely be passed on to the customers. The CEC says that those costs, however, will be more than recouped when the more-efficient machines reduce monthly power bills.
"With roughly as many computers and monitors as people in California, the Energy Commission identified a large amount of energy consumed and the potential for significant savings within this category," CEC commissioner Andrew McAllister said of the guidelines.
The agency estimates that the new energy efficiency requirements could save as much as 2,702 gigawatt hours of electricity and roughly $437m in energy bills each year.
While California would be the first state to enact such laws, its status as one of the country's largest economies, and the technology capital, means that other states would be likely to follow suit, if the manufacturers themselves didn't simply decide to make all PCs sold in the US adhere to the efficiency standards. ®
Sponsored: How to Process, Wrangle, Analyze and Visualize your Data with Three Complementary Tools